UN chief Guterres cites gains in Africa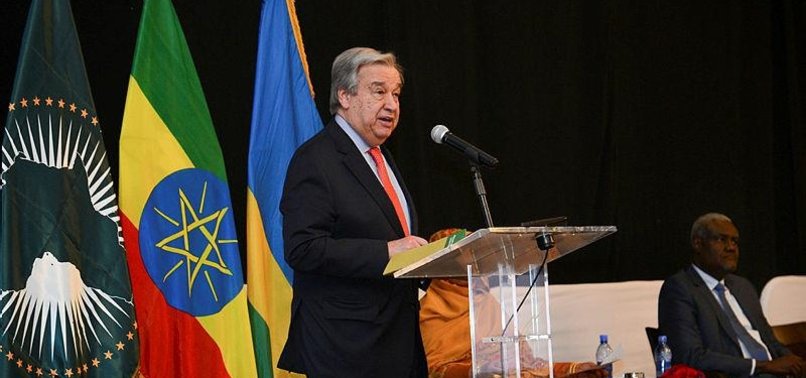 Africa is making gains in building peace thanks to the partnership between the United Nations and the African Union, says UN Secretary-General Antonio Guterres on Sunday.
He made the remarks in his speech at the opening of the 32nd African Union Assembly of Heads of State and Government in Addis Ababa, Ethiopia's capital.
"The African Union's efforts to 'silence the guns' by 2020 are gaining ground," Guterres said. "The UN surge in diplomacy for peace is producing results."
He said, "The fruits of our strategic partnerships [UN and AU] are making a difference."
He cited what he described as a "historic peace accord" signed by Ethiopia and Eritrea, and commended Ethiopia's Prime Minister Abiy Ahmed for the olive branch he extended to his Eritrean counterpart last May.
"In the Central African Republic, the signing of a peace agreement this week -- led by the AU with UN support -- can prove to be an important step on the long path to ending bloodshed," he said.
In South Sudan, the agreement -- facilitated by IGAD -- between the parties to the conflict has revitalized chances for peace, he said.
He added that a UN-brokered ceasefire in Tripoli and its environs is holding.
Climate change, however, poses a major risk to Africa, he warned.