Israeli Premier Netanyahu vows to freeze Palestinian funds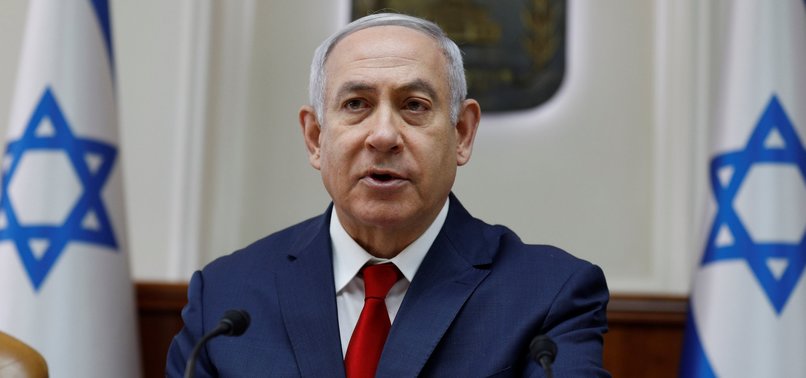 Nudged by rightwing political rivals after a deadly Palestinian attack on a young Israeli woman, Prime Minister Benjamin Netanyahu who seeks re-election pledged Sunday to freeze money transfers to the Palestinian Authority. Israel collects around $127 million a month in customs duties levied on goods destined for Palestinian markets that transit through Israeli ports and then transfers it to the PA.
The Israeli government will approve a law to confiscate funds allocated by the Palestinian Authority (PA) to Palestinians involved in attacks against Israeli targets, Prime Minister Benjamin Netanyahu said Sunday.
"Next Sunday, I will convene the security cabinet and we will make the necessary decision to offset the funds," Netanyahu said during the weekly cabinet meeting.
"The money will be deducted, no one should have any doubt about it," he said.
On Thursday, Israeli forces arrested a Palestinian for allegedly killing a female settler near Jerusalem.
Israeli media said the suspect had confessed, but denied the killing was related to the Palestinian-Israeli conflict.
Israel collects tariffs and duties on behalf of the Ramallah-based PA under the 1994 Oslo Accords.
Last week, the PA threatened not to accept the money if Israel deducts any funds.
In July, the Knesset (Israel's parliament) passed legislation requiring the Defense Ministry to inform the security cabinet of how much the PA pays in "welfare" payments to Palestinians involved in attacks against Israeli targets.