African Union head calls for international Libya summit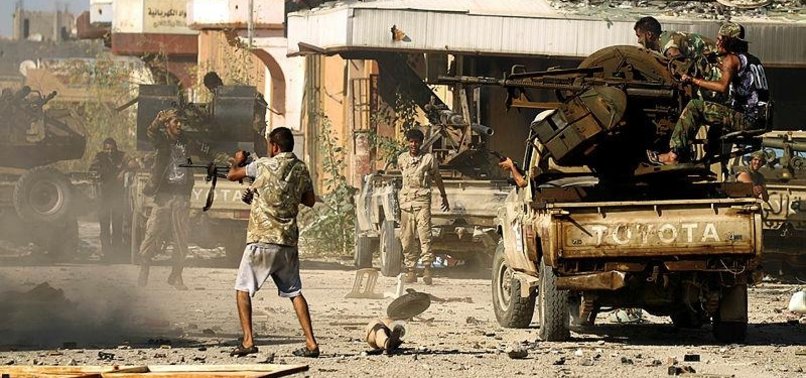 The chairman of the African Union Commission on Sunday called for an international conference on Libya to chart the way forward for the troubled country.
In spite of African efforts over the past several years, the conflict in Libya still lingers, Moussa Faki Mahamat told the opening of the 32nd Summit of the African Heads of State and Government in Addis Ababa, Ethiopia's capital.
Speaking later, Arab League Secretary General Abu Ghait corroborated the call for international solidarity on Libya.
"The Arab League sees the situation in Libya as a grave concern for Africa and the Arab world. We are committed to bringing peace and stability by supporting peaceful dialogue between all factions," he said.
"The Libyan people need consensus, a functioning constitution, and elections. We are ready to support these endeavors."
Faki Mahamat also called for enhanced Arab-African relations, saying current ties fall "below our expectations."
He said he hopes to hold an Arab-African summit later this year.
As achievements in 2018, the chairman cited decisions by African leaders for African passport, single African air transport, and free movement of people.
- BILL GATES STRESSES 'HUMAN CAPITAL'
Speaking at the summit, guest speaker Bill Gates urged African countries to give priority to what he described as human capital development.
The Bill and Melinda Foundation over the past decade has been a household name in Africa, as the charity focused on health intervention, investing $15 billion.
"Human talent I believe is the tool for the African Union to achieving its grandest goals," he said, referring to Agenda 2063 that envisages a peaceful, prosperous continent.