Palestinians protest Israel's ongoing siege of Gaza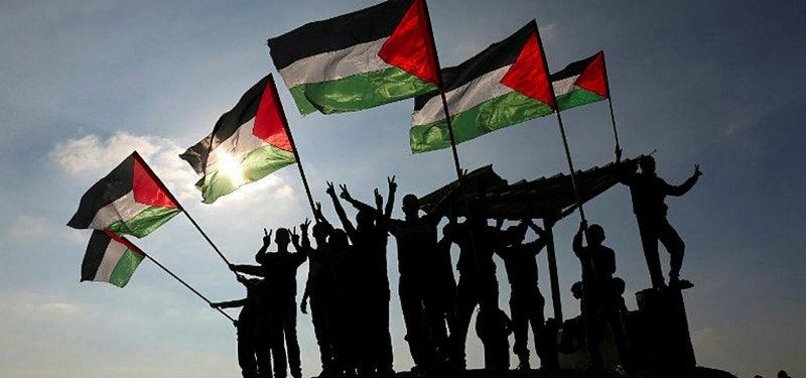 Dozens of Palestinians on Tuesday staged a demonstration at the Port of Gaza (near Gaza City) to protest Israel's ongoing siege of the coastal enclave, which is about to enter its 13th year.
Protesters held banners aloft, reading, "Save Gaza" and "Lift the unjust blockade".
Addressing demonstrators, Nasim Yassin, deputy head of the Palestine Scholars Association, an NGO, said: "The Israeli occupation will fail in its efforts to keep Gaza under siege."
The Palestinian people, he added, "will continue their peaceful resistance and their [ongoing demonstrations along the Gaza-Israel buffer zone] until their demands for an end of the siege are met".
Since March of last year, Palestinians have been staging regular demonstrations along the buffer zone -- to which Israel has responded with deadly force.
Demonstrators demand the right of Palestinian refugees to return to their homes in historical Palestine from which they were driven in 1948 to make way for the new state of Israel.
They also demand an end to Israel's 12-year blockade of the Gaza Strip, which has gutted the coastal enclave's economy and deprived its roughly two million inhabitants of many basic commodities.
Since the rallies began almost one year ago, more than 250 Palestinian protesters have been killed -- and thousands more injured -- by Israeli army gunfire.
At Tuesday's demonstration at the port, Nabil Diyab of Gaza's National Committee for Breaking the Siege, declared: "The Israeli blockade won't succeed in dividing the Palestinian people."
Referring to years of distrust between rival Palestinian factions Fatah and Hamas (the latter of which has run Gaza since 2007), Diyab added: "Palestinian national unity is the key to expelling the occupiers from our land."