Turkish restaurant in Netherlands wins best of 2018 crown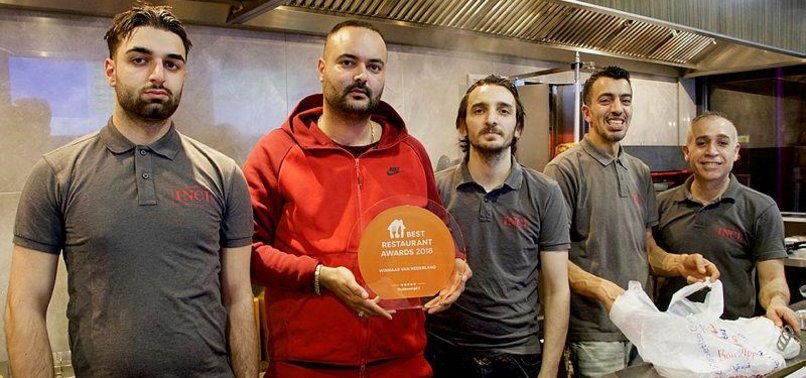 A Turkish restaurant in the Netherlands on Friday won the crown in the local Best Restaurant Awards 2018.
The competition is run by the Thuisbezorgd website, which handles nearly 12 million online meal orders yearly, and has associated websites in 11 different countries.
Thuisbezorgd presented €995 ($1,139) in prizes and other promotions to the winner.
The restaurant-run by Turkish-Dutch proprietor Mustafa Kabadayı, 31-was selected amongst 786 restaurants with the most recommendations.
"We get around 350 to 500 orders every day, and on the weekends it can be up to 600," Kabadayı told Anadolu Agency.
Serving fast, quality meals brought the restaurant success, he added.
"We give service in around 15 to 30 minutes by tracking orders from a screen hung up in the restaurant," he told.
Kabadayı also said they will open a new 24-hour location in central Rotterdam for people who want to have a sit-down meal.