UN official praises Turkish hospitality for Syrians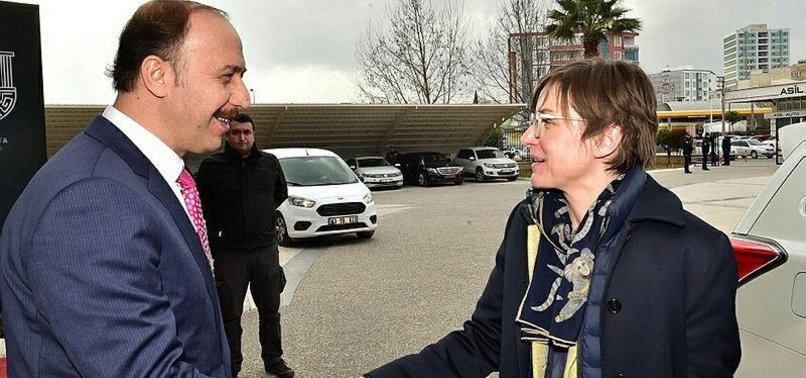 A top UN official on Wednesday praised Turkey's hospitality for Syrians living in the country.
"Your hospitality is exemplary. I am particularly impressed with the hardworking and modest attitude of the people I have met this morning," said Mirjana Spoljaric Egger, assistant administrator for the UN Development Program (UNDP).
Egger is currently in Turkey to review the UNDP's partnership with the government and visited key program sites in the southeast.
Her comments came during a meeting with Abdullah Erin, the governor of Sanliurfa province in southeastern Turkey.
"I am very impressed by what I have seen. And I see the responsibility and the challenge that you are facing in integrating so many Syrian refugees," Egger added.
Erin said that around 550,000 Syrians live in 2-million strong populated Sanliurfa.
Turkey currently hosts some 3.6 million Syrian refugees, according to estimates.
Egger posted on Twitter a picture of women working in a professional kitchen and wrote: "Was touched by the skills and professionalism of Turkish and Syrian women employed at the Hamarat Eller facility. The strong commitment of local authorities in Sanliurfa to cooperation with @undpturkiye".