US threatens 'serious consequences' if Guaido harmed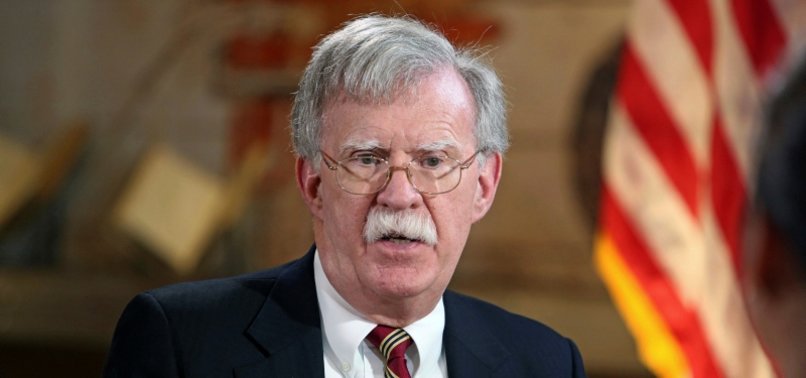 There will be "serious consequences" if Venezuelan National Assembly President Juan Guaido is harmed, U.S. National Security Advisor John Bolton warned Tuesday.
"We denounce the illegitimate former Venezuelan Attorney General's threats against President Juan Guaido," Bolton said on Twitter. "Let me reiterate - there will be serious consequences for those who attempt to subvert democracy and harm Guaido."
The warning comes after Venezuela's chief prosecutor asked the country's top court Tuesday to launch an investigation into Guaido, who declared himself interim president last week under two articles of the Constitution.
Guaido has repeatedly called for mass demonstrations to pressure Venezuelan President Nicolas Maduro to cede power. The protests have continued with city streets across the country filling with demonstrators.
Guaido called for the next round of protests to take place Wednesday with another Saturday.
Speaking to reporters, Venezuelan Attorney General Tarek Saab said he requested the Supreme Court to introduce preventive measures including banning Guaido from leaving the country and blocking financial accounts.
On Monday, the U.S. imposed sanctions on Venezuela's state-owned oil company, PDVSA. The sanctions are expected to block $7 billion in assets and result in $11 billion of lost export revenue over the next year.
The U.S. also gave control of some Venezuelan assets held in the Federal Reserve Bank of New York and any other U.S.-insured banks to the opposition leader.
The State Department confirmed the U.S. certified the authority of Guaido, whom the U.S. recognizes as Venezuela's legitimate leader, to receive control of certain assets held by the Federal Reserve Bank of New York or any other U.S.-insured banks.
Maduro has accused the U.S. government of orchestrating a coup against him, defiantly vowing to retain control of the country.
Washington has called on all nations to recognize Guaido, and most already have in Latin America and Canada.