UNICEF appeals for $4B to aid needy children worldwide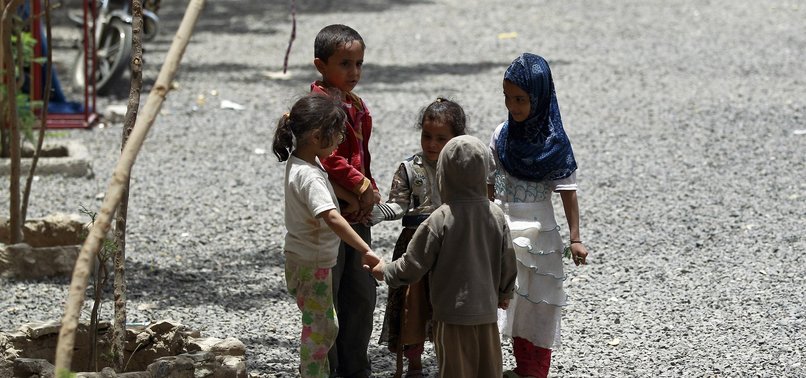 The UNICEF has sought $4 billion financial help to support itself in protection of vulnerable children around the globe.
Manuel Fontaine, UNICEF director of emergency operations, flagged concern over rising conflict hitting the children through conflict, disaster and other emergencies in dozens of countries in Geneva late Tuesday.
"There's never been as much conflict in the world in the past 30 years as this year, so it is obviously a particular threat," Fontaine said.
He confided that the "long-held notion" that children should be protected above all others "is also being undermined".
He was criticizing the assaults on schools and hospitals and the detention of children when saying "a new normal of attacks".
"Children are being seen not only as victims, when they've been actually recruited by an armed group or used by a particular armed group, but also as a perpetrator and detained once they've been released by an armed group."
On UNICEF's 'Humanitarian Action for Children 2019', Fontaine said it covers 59 countries under which the UN aid body pursues the goal of providing 41 million children with safe water, food, education, health and protection.
Syria, UNICEF's top concern in 2019
The UN official called the Syria crisis "number one concern" for UNICEF.
"Nearly eight years after the conflict broke out, we still have 2.5 million Syrian children living as refugees in Egypt, Iraq, Jordan, Lebanon and Turkey where demand for basic services such as health and education outstrip the capacity of institutions and infrastructure to actually respond," Fontaine explained.
The UNICEF needs $904 million to provide aid for Syrian refugees and host communities.
The return of Syrian families, Fontaine said, "likely premature". "I think it's a bit early right now to see how that's going to happen in practice," he added.
For Yemen, another war-weary country, he said: "Projections from 2019 are that nearly 400,000 children will suffer from life-threatening severe acute malnutrition during the course of the year."
Democratic Republic of Congo and Venezuela are two other countries of concern for UNICEF, Fontaine added.