Turkish body takes over more FETO schools in Pakistan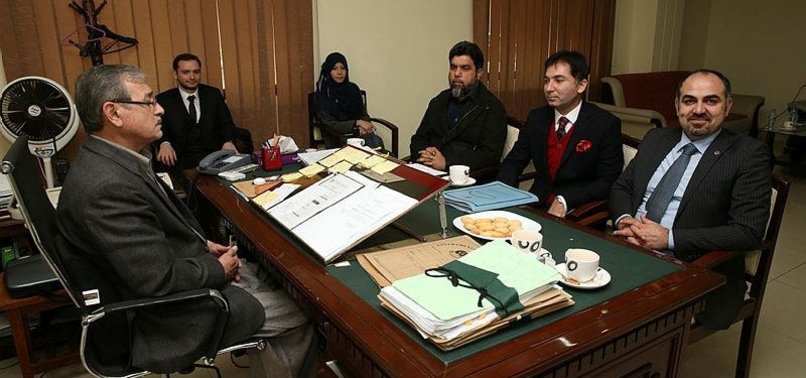 Turkish authorities on Wednesday took over three more schools previously linked to Fetullah Terrorist Organization (FETO) in Pakistan's southwestern province, an official said.
FETO and its U.S.-based leader Fetullah Gulen orchestrated the defeated coup of July 15, 2016 in Turkey, which left 251 people martyred and nearly 2,200 injured.
Ankara accuses FETO of being behind a long-running campaign to overthrow the state through the infiltration of Turkish institutions, particularly the military, police, and judiciary.
Selahattin Batur, country director of Turkey's Maarif Foundation, along with other officials took over the management of schools in Quetta, the capital of Balochistan province.
Turkey established the Maarif Foundation in 2016 after a coup attempt to take over the administration of overseas schools linked to FETO. It also establishes schools and education centers abroad.
"Today, we took over the last remaining schools in Quetta as we have already taken control of the schools in Islamabad, Lahore, Karachi and Peshawar," Batur told Anadolu Agency.
He added that the process of taking over all 28 schools in Pakistan has been completed today.
Last month, the Supreme Court of Pakistan had ordered the government to declare FETO a terror group and to ban its affiliated schools in the country.
The top court also ordered the transfer of FETO's "movable and immovable assets", schools, colleges, education centers and other similar entities to Turkey's Maarif Foundation.
FETO has a considerable presence abroad, including private schools which serve as a revenue stream for the terror group.