Ex-premier warns against Peshmerga return to Kirkuk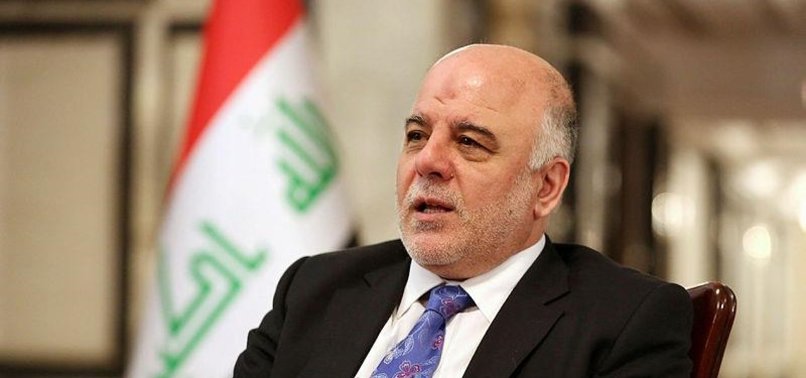 Former Iraqi Prime Minister Haidar al-Abadi on Wednesday expressed concerns over the possibility of allowing the Kurdish Peshmerga forces back into the oil-rich Kirkuk province.
Al-Abadi met with Turkmen member of parliament Hassan Turan to discuss the situation in Kirkuk province, according to a statement issued by al-Abadi's office.
"Kirkuk will remain a city for peaceful coexistence and it is a smaller model of Iraq and its stability is a safety valve for Iraq," al-Abadi said.
"We will not allow any [political] deal at the cost of its [Kirkuk's] security and stability," he said.
On Tuesday, Jabbar Yawar, secretary-general of the Kurdish Regional Government (KRG)'s Ministry of Peshmerga Affairs, said no official decision has yet been made regarding the return of the Kurdish Peshmerga forces to Kirkuk.
In late 2017, federal forces moved into several parts of Iraq disputed between the central government and Erbil, the semi-autonomous Kurdish region's administrative capital.
The deployments, which followed an illegitimate referendum on Kurdish regional independence, saw the accompanying withdrawal of Peshmerga forces from these areas.
Notably, federal forces deployed in these areas were recently replaced by Iraqi Special Forces, prompting speculation about the possible return of Peshmerga to these areas.