US blacklists Venezuela's state-owned oil company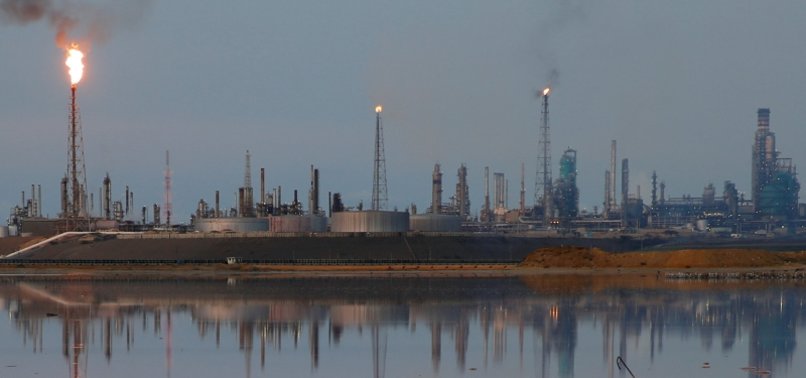 The U.S. on Monday blacklisted Venezuela's state-owned oil and natural gas company as it continues to ramp up economic and diplomatic pressure on Venezuelan President Nicolas Maduro.
The sanctions on PDVSA are expected to block $7 billion in assets and result in $11 billion of lost export revenue over the next year, National Security Advisor John Bolton told reporters at the White House.
General licenses have been issued to authorize certain transactions, including to some European and Caribbean countries to allow time to transition off of Venezuelan crude, according to the Treasury Department.
The economic salvo comes after Venezuelan National Assembly President Juan Guaido declared himself interim president last week under articles 333 and 350 of the Venezuelan Constitution.
The U.S., Canada and many Latin American nations were quick to recognize Guaido's claim as Maduro quickly lashed out, calling on Washington to withdraw its diplomats from Venezuela.
The sanctions imposed Monday will only be lifted if Maduro cedes power to a new government, the U.S. administration warned.
"The path to sanctions relief for PDVSA is through the expeditious transfer of control to the interim president or a subsequent democratically-elected government that is committed to taking concrete and meaningful actions to combat corruption," said Treasury Secretary Steven Mnuchin.
Venezuela's economy relies heavily on petroleum revenues, and while U.S. imports of Venezuelan crude have declined over the past decade, Caracas remains among the top five oil exporters to the U.S.
Citgo, a U.S.-based refiner and marketer majority-owned by PDVSA, will be allowed to continue to operate provided that any revenues it generates are deposited in U.S.-based blocked accounts, according to Mnuchin.
Mnuchin said the U.S. expects minimal impacts to oil refinery operations, noting that it expects reduced Venezuelan volume to be made up by Middle East suppliers.
Several refineries, Mnuchin said, have already taken steps to reduce reliance on Venezuelan crude.