Khashoggi probe: UN expert meets Istanbul prosecutor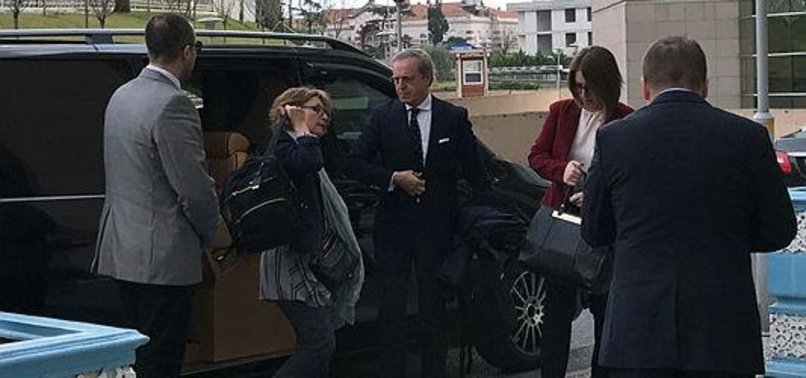 A UN official visiting Turkey on Tuesday to investigate the killing last fall of a Saudi journalist met with Istanbul's Chief Public Prosecutor Irfan Fidan.
Agnes Callamard, the UN special rapporteur on extrajudicial, summary or arbitrary executions, who is leading a team of experts in an international inquiry into the killing of journalist Jamal Khashoggi, met with Fidan at Istanbul Courthouse.
The meeting lasted around four hours and the UN team left the Istanbul Justice Complex.
A metal color suitcase held by a member of the UN team drew attention.
Callamard will be in Turkey through Saturday for the probe.
Khashoggi, a contributor to The Washington Post, was killed at the Saudi Consulate in Istanbul on Oct. 2.
After producing various contradictory explanations, Riyadh acknowledged he was killed inside the consulate building, blaming the act on a botched rendition operation.
Turkey has sought the extradition of the Saudi citizens involved in the killing as well as a fuller accounting of the killing from Riyadh.