Turkish group rips US officials for 'offensive' remarks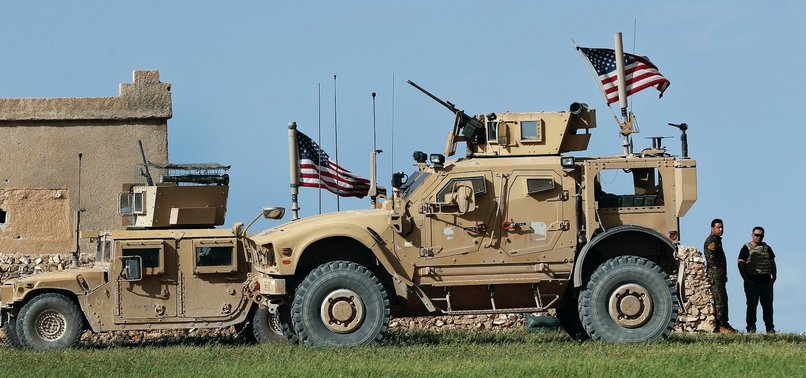 A Turkish-American group criticized "offensive" statements made by U.S. officials in the wake of President Donald Trump's decision to withdraw 2,000 troops from Syria.
The Turkish Coalition of America said "any expression of generic anti-Kurdish hostility by the government of Turkey or the people of Turkey is provocative and uninformed."
It said not all Syrian Kurds support the PKK-linked YPG, "That is why Turkey has steadfastly opposed the misguided U.S. decision to support, train, and arm YPG forces from the very beginning.
"Turkey is concerned that the YPG and its political arm, PYD, are involved in ethnic cleansing of rival political and ethnic groups in Syria while capitalizing on the ISIS threat, as documented by Amnesty International," it added in a statement released Wednesday.
Senior U.S. officials and lawmakers have called on Trump to not abandon the YPG as he pulls out of Syria. National Security Advisor John Bolton conditioned the exit on guarantees from Turkey not to attack the group -- angering Ankara.
And Secretary of State Mike Pompeo said last week that Washington is concerned that Turkey might "slaughter the Kurds."
The YPG is the Syrian offshoot of the PKK, a designated terrorist group in the U.S. and Turkey.
U.S. support for the group has long angered Ankara, and has strained bilateral tensions.
"TCA welcomes the cautious efforts on both sides to coordinate military planning in the fight against ISIS," the coalition said, using another name for Daesh.
"Washington should take the necessary steps to respond to its NATO ally's reasonable and obvious national security concerns. Ankara should take into consideration how the U.S. political system functions. Cooperation in Syria based on common security interests can play a constructive and definitive role in eliminating ISIS and in strengthening the vital U.S.-Turkey relationship," it added.