Renewed yellow vest protests hit with police water cannon, tear gas in Paris
Thousands of French yellow vest protesters marched through Paris on Saturday for a ninth straight weekend as others took to the streets in the central city of Bourges to denounce President Emmanuel Macron's economic policies amid high security measures as authorities feared more violence. Protesters walked through central Paris from the Finance Ministry in the east to the surroundings of the Arc de Triomphe in the west. Some scuffles broke out between police and protesters near the monument. Security forces used tear gas to push back some protesters who were throwing rocks and other objects at them.
Paris police fired water cannon and tear gas to repel "yellow vest" demonstrators from around the Arc de Triomphe monument on Saturday in the ninth straight weekend of protests against French President Emmanuel Macron's economic reforms.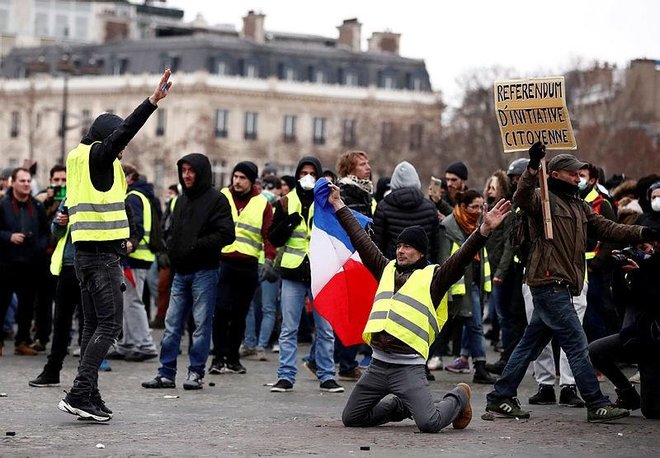 Thousands of protesters also marched noisily but peacefully through the Grands Boulevards shopping area in northern Paris close to where a major gas explosion in a bakery killed two firefighters and injured nearly 50 people early on Saturday.