Turkish cultural institute opens new office in S. Korea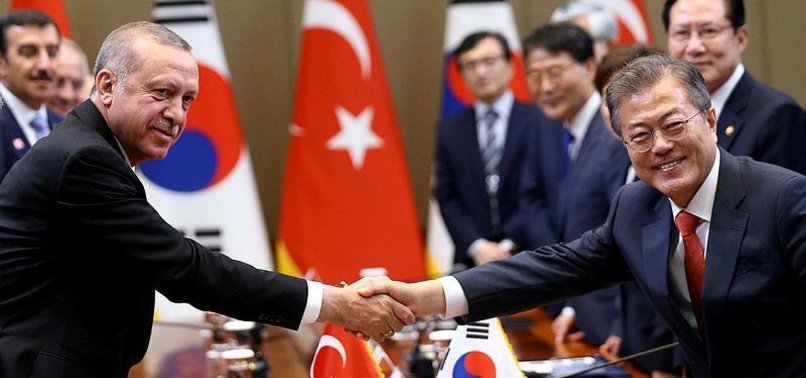 Turkey's Yunus Emre Institute (YEE) opened a new office in the South Korean capital of Seoul on Friday.
As part of a protocol signed with Hankuk University of Foreign Studies, YEE opened its office inside the university's campus.
"I believe YEE will serve two primary purposes in [South] Korea, which sees Turkey and the Turkish people as brothers," said Ersin Ercin, Turkey's ambassador in Seoul, during his meeting with Ozgur Can Yildiz, a YEE official in Seoul.
"One is to promote the Turkish language and culture here. The other is to limit and gradually end the activities of the Fetullah Terrorist Organization (FETO)-linked organizations that have infiltrated cultural promotion in Korea," Ercin said.
FETO and its U.S.-based leader Fetullah Gulen orchestrated the defeated coup of July 15, 2016, which left 251 people martyred and nearly 2,200 injured.
Ankara also accuses FETO of being behind a long-running campaign to overthrow the state through the infiltration of Turkish institutions, particularly the military, police, and judiciary.
Yildiz, for his part, said: "We aim to start Turkish language courses in March and to perform various culture and art activities in the brotherly country."
Since its establishment in 2009, the institute has taught Turkish to over 100,000 people in 43 countries.
Named after the 13th-century poet Yunus Emre, the institute now has 56 cultural centers in 46 countries around the world, offering artistic, social and scientific programs.