Turkey to open consulates in Iraq's Kirkuk, Najaf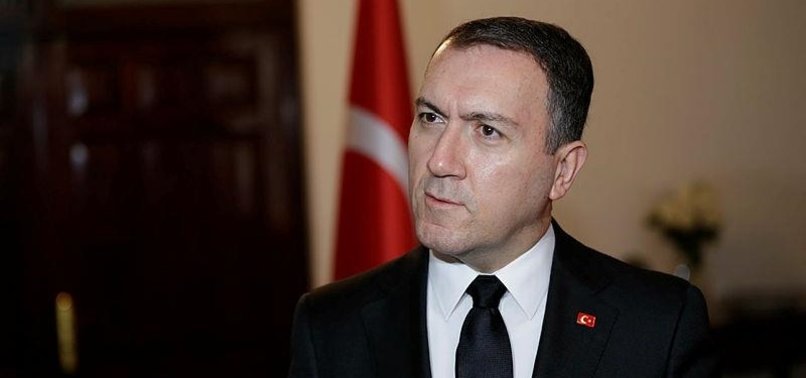 Fatih Yıldız, the Turkish ambassador to Iraq, said Friday that Ankara had begun talks with Baghdad with a view to opening consulates in Iraq's Kirkuk and Najaf provinces.
In an interview with Anadolu Agency, the Turkish diplomat said that both Kirkuk and Najaf were of "huge importance" to Turkey.
"We have taken this step, which has been planned for a very long time, and sent official requests to the Iraqi authorities to open consulates in both provinces," Yıldız said.
"Both provinces are important in terms of bilateral relations. Once the consulates are opened, we will open visa application centers as well," he said.
The diplomat went on to note that a visa application center would be set up in Kirkuk before the planned consulate opens its doors.
"Due to its large Turkmen community, Kirkuk is an exceptional city that has deep historical links with Turkey," he said. "Kirkuk's Arabs, Kurds and Christians also have a long-established history -- and positive relations -- with Turkey."
Noting that he had visited Kirkuk twice in recent months, Yildiz said the local people he had spoken with welcomed the prospect of a Turkish consulate in their city.
"The consulate will also serve as a coordination center for Turkish investment projects in Kirkuk," he added.
Yildiz also pointed out that Iraq's Najaf province was of great importance to both Iraq and the wider Islamic community.
"Najaf is the land of the Ahl al-Bayt [an Arabic term that refers to the family of the Prophet Muhammad]. It is also important in terms of pilgrimages and religious tourism," he said.
"A significant number of Turkish citizens travel to these provinces each year. It's important that we provide consular services in these areas, with which we have a deep connection," he added.
Yildiz stressed that both Najaf and Karbala -- a neighboring and religiously important city in central Iraq -- also represent important commercial and economic hubs for Iraq.
"An active Turkish presence in these provinces will contribute to enhanced relations between Ankara and Baghdad," the diplomat said.