Israeli forces teargas Palestinian protesters in Nablus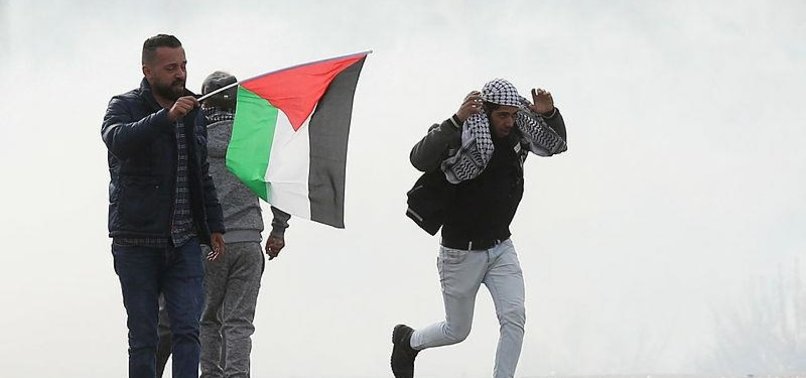 Scores of Palestinians suffered temporary asphyxiation on Sunday by teargas fired by Israeli forces in the West Bank city of Nablus.
Israeli soldiers used teargas canisters and rubber bullets to disperse demonstrators, who marched toward Hawara checkpoint south of Nablus, according to an Anadolu Agency correspondent in the area.
Palestinian protesters hurled stones at Israeli soldiers, the correspondent said.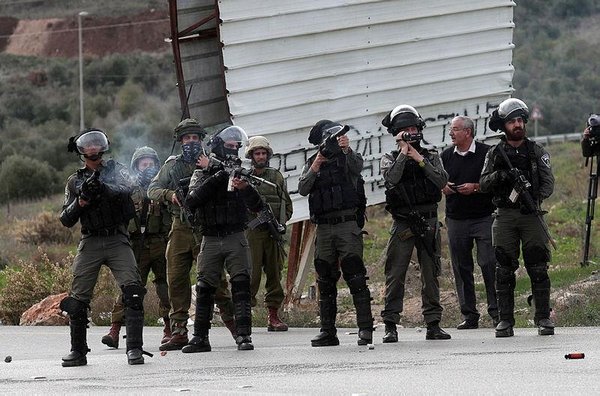 According to medics, dozens of demonstrators affected by teargas were treated on the spot.
There was no comment from the Israeli military on the report.
Sunday's rally was staged to protest recent Israeli violations in the occupied city of East Jerusalem.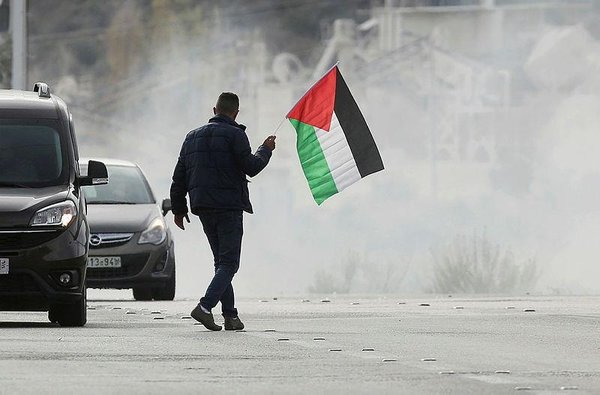 Israel recently arrested Jerusalem governor Adnan Gaith and several members of Palestinian group Fatah before an Israeli court on Sunday ordered their conditional release.