Erdoğan sets off to attend WWI tribute in France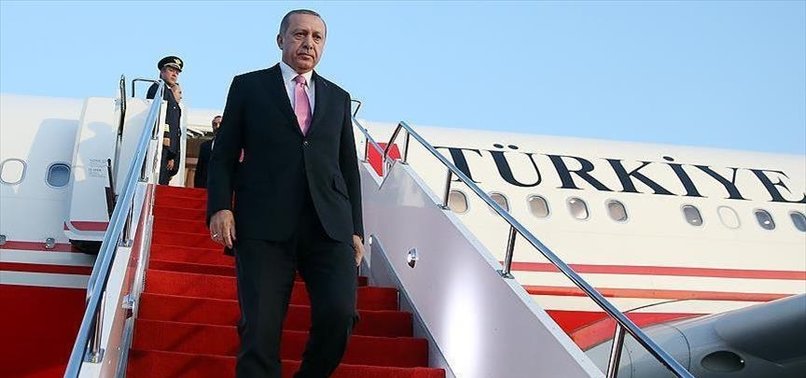 Turkish president on Saturday left the Turkish capital to attend Armistice Day commemorations in Paris.
Recep Tayyip Erdoğan is accompanied by first lady Emine Erdoğan and Foreign Minister Mevlüt Çavuşoğlu.
Erdoğan's two-day visit came upon the invitation of French President Emmanuel Macron.
The ceremonies -- to be hosted by Emmanuel Macron in Paris -- will also see the attendance of nearly 100 world leaders, including U.S. President Donald Trump and Russian President Vladimir Putin.
Nov. 11 Armistice Day marks the 1918 end of World War between the Allies and their opponent, Germany, on land, sea, and air.
Erdoğan is also expected to hold bilateral meetings, particularly with Trump and Putin.