Donald Trump says U.S. still wants to help defend Europe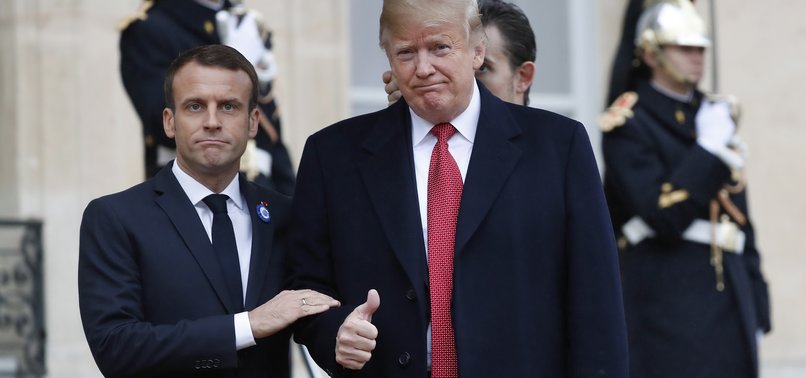 The United States wants a "strong Europe" and is willing to help its ally, but Europe must be fair when it comes to sharing the defence burden, U.S. President Donald Trump said on Saturday. "We want a strong Europe, it's very important to us and whichever way we can do it the best and more efficient would be something we both want," Trump said in remarks after being greeted by President Emmanuel Macron in Paris.
U.S. President Donald Trump is assuring that the United States will "help" with European defense but repeated his insistence that nations on the continent pay their fair share.
Trump and French President Emmanuel Macron met Saturday after a public spat over the French leader's suggestion that Europe should rely less on the United States.
Trump said that Macron "understands that the United States can only do so much." But he also made clear that the U.S. was not disengaging, declaring "we want to help."
Macron has fashioned himself something of a "Trump whisperer" in Europe and has forged a close relationship with the president.
Their meeting Saturday, however, included declarations of friendship but lacked their previous over-the-top displays of warmth.