Atatürk's death anniversary marked in Pakistan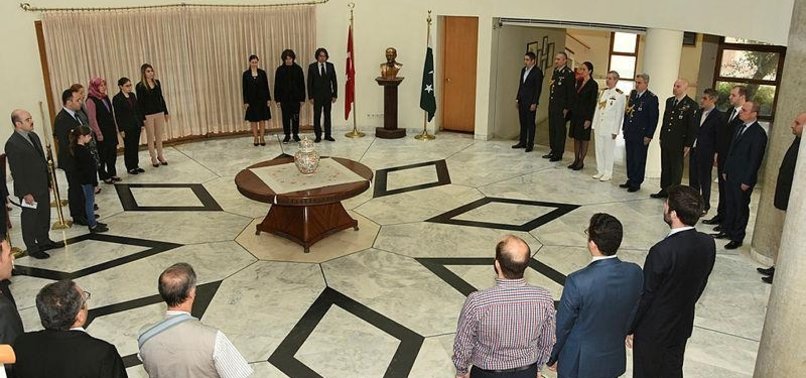 The 80th death anniversary of Mustafa Kemal Atatürk, the founder of the Republic of Turkey, was commemorated in Pakistan on Saturday.
A ceremony was hosted by the Turkish Ambassador to Pakistan Mustafa Yurdakul at the Turkish Embassy in Islamabad.
Yurdakul welcomed the participants at the ceremony and paid tributes to Ataturk.
Rıdvan Türkoğlu, second secretary at the Turkish Embassy, quoted remarks of Muhammad Ali Jinnah, the founder of Pakistan, that the death of Ataturk was a big loss for the Muslim world.
Ataturk was born in 1881 in Thessaloniki, in what was then the Ottoman Empire. He made his mark in the military in 1915 when he led forces to repel the allied invasion in Çanakkale, known in the West as the Dardanelles.
Following the collapse of the Ottoman Empire after the First World War, Ataturk led the Turkish War of Independence, which defeated European powers. When he became president, Ataturk transformed the former empire into a modern and secular country.
Ataturk passed away on Nov. 10, 1938, at the age of 57.