Turks in France slam Armenian group's anti-Turkey call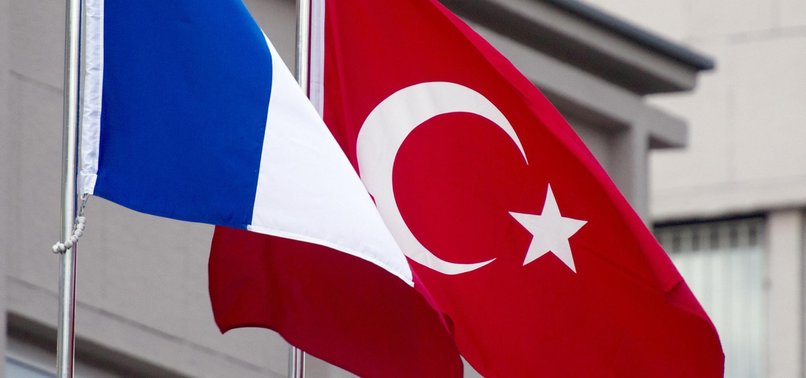 Turkish civil society organizations in France responded on Friday to an Armenian group's call to exclude Turkey from a Paris forum marking the 100th anniversary of the end of World War I.
Several Turkish organizations including the Turkish Islamic Union for Religious Affairs (DITIB), Union of International Democrats (UID), and COJEP France released a joint statement condemning the Co-ordination Council of Armenian Organizations of France for its "hate" against Turkey and Turks.
Underlining that French President Emmanuel Macron had invited his Turkish counterpart President Recep Tayyip Erdoğan along with 80 other leaders to the inaugural of Paris Peace Forum to be held on Armistice Day on Nov. 11, the statement said that the Armenian group's call contradicted the forum's "spirit of dialogue".
It added that Turkish organizations in France were "pleased" with the strengthening of the long-standing relations between France and Turkey.
The statement stressed that historical issues existing between the two countries could not be resolved through "hate and malice".
"Whether those who plant the seeds of hate like it or not, we will always remain committed to the values of freedom, fraternity and equality," it added.
The groups emphasized that Turkey had proposed for an international commission to be established to investigate the events of 1915, but that this was rejected by Armenia.
Turkey's position on the events of 1915 is that deaths of Armenians in eastern Anatolia in 1915 occurred after some sided with invading Russians and revolted against Ottoman forces. A subsequent relocation of Armenians resulted in numerous casualties.
Ankara does not accept the alleged "genocide," but acknowledges there were casualties on both sides during World War I.
Turkey objects to the presentation of the incidents as "genocide" but describes the 1915 events as a tragedy for both sides.
Ankara has repeatedly proposed the creation of a joint commission of historians from Turkey and Armenia plus international experts to tackle the issue.