Gazans converge on Israel buffer zone for 33rd Friday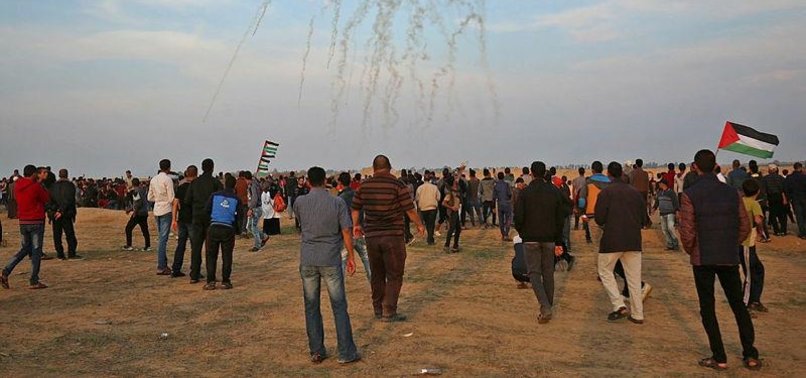 For the 33rd consecutive Friday, thousands of Palestinian demonstrators converged on the Gaza-Israel buffer zone to take part in ongoing rallies against Israel's decades-long occupation.
In a statement, Gaza's National Authority for Breaking the Siege renewed its call to the people of Gaza to take part in the demonstrations.
In a separate statement, Hazem Qasim, a spokesman for Hamas (which has governed the Gaza Strip since 2007), said the Palestinian people "will continue their struggle -- with the utmost will and determination -- until the Israeli blockade on Gaza is lifted".
Protesters demand the right to return to their homes and villages in historical Palestine, from which they were driven in 1948 to make way for the new state of Israel.
They also demand an end to Israel's 12-year blockade of the Gaza Strip, which has gutted the coastal enclave's economy and deprived its two million inhabitants of many basic commodities.
Since the rallies began on March 30, more than 200 Palestinians have been killed near the buffer zone -- and thousands more injured -- by Israeli army gunfire.