Turkish foreign minister meets his Laotian counterpart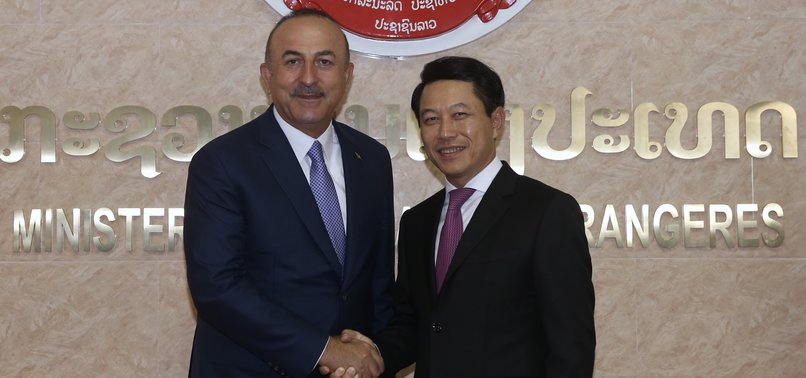 Turkish Foreign Minister Mevlüt Çavuşoğlu on Thursday met his Laotian counterpart Saleumxay Kommasith in the capital of Lao People's Democratic Republic.
In the meeting, Çavuşoğlu highlighted the importance of Turkey's embassy in Laos for the bilateral relations, which is inaugurated in capital Vientiane on Wednesday.
Çavuşoğlu, who is currently on a two-day visit in Vientiane, is the first Turkish foreign minister to visit to Laos.
Çavuşoğlu also offered his condolences to the Laotian people over the floods that hit the country in the summer.
Many households and villages in Laos were damaged from flooding and landslides in August.