'To join the EU, Serbia must resolve Kosovo issue'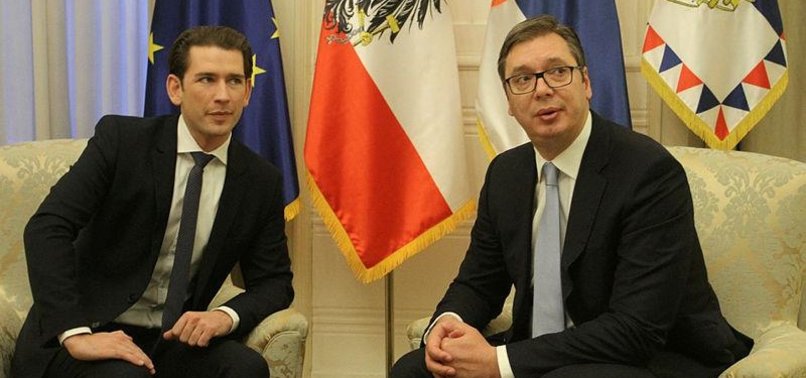 If it wants to join the European Union, Serbia must tackle the Kosovo issue, according to the chancellor of Austria, the EU's current term president.
"For Serbia's EU membership, the Kosovo issue should be successfully solved," Sebastian Kurz told a joint press conference Monday in the Serbian capital Belgrade alongside Aleksandar Vucic, Serbia's president.
"I hope the dialogue process will conclude successfully and the public will support it."
Kurz also said the process of dialogue between Serbian and Kosovar authorities should continue.
The events of the past must be left behind and a common future must be built, said Kurz, adding that the Western Balkans are an integral part of the EU.
"We're doing our best to bring the Western Balkans, especially Serbia, closer to the EU," said Kurz.
Vucic, for his part, said regional development can be achieved with peace and stability and that they are always ready to continue the EU-mediated Serbia-Kosovo dialogue process.
Vucic said they have a conciliatory attitude on the Kosovo issue but that few Serbs support this attitude.
During his visit to Belgrade, Kurz also met with his Serbian counterpart Ana Brnabic.
Kosovo unilaterally declared independence from Serbia in 2008.
Serbia rejected the move and considers Kosovo its own territory, while more than 100 countries worldwide -- including Turkey, the U.S., Britain, France, and Germany -- recognize it as an independent country.