Turkey, Serbia to strengthen parliamentary cooperation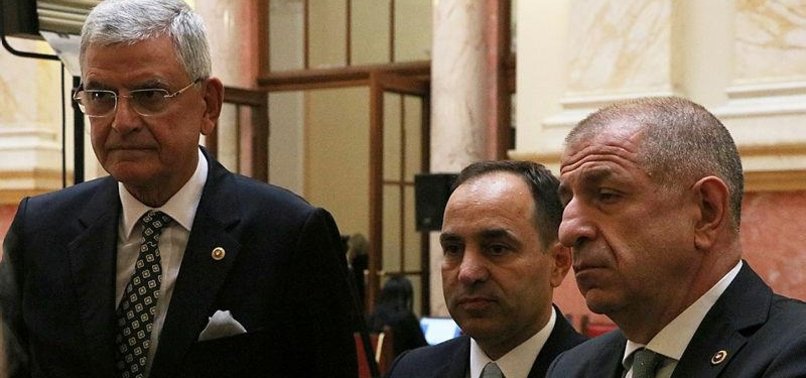 Turkey and Serbia on Wednesday emphasized the need to strengthen parliamentary cooperation.
A delegation of the Foreign Affairs Committee of the Grand National Assembly of Turkey lead by Chairman Volkan Bozkır on Wednesday visited Serbian parliament in the capital Belgrade.
During the visit, Turkish officials met President of Foreign Affairs Commission Zarko Obradovic and Vice President of the National Assembly of Serbia Veroljub Arsic.
In a statement issued following their meeting, Obradovic said it is necessary to provide mutual support in international organizations, and especially in the Council of Europe.
He expressed hope that the meetings at the level of the two committees would be more frequent and it would contribute to the strengthening of cooperation.
Obradovic pointed out that despite the different views on the status of Kosovo, the two countries have good cooperation at all levels.
He said when it comes to energy supplies, the construction of the Turkish Stream will be of great benefit to Serbia.
After the meeting, Arsic pointed out the importance of Turkey's stance in the Balkans and Southeast Europe for stability.
Meanwhile, Bozkır emphasized that such visits intensify strengthening of parliamentary cooperation.
He also said that Serbia is an important strategic partner of Turkey, and that relations and cooperation should be further consolidated.
The Turkish delegation will meet tomorrow with Serbian President Aleksandar Vucic.