Austria to pull out from UN migration agreement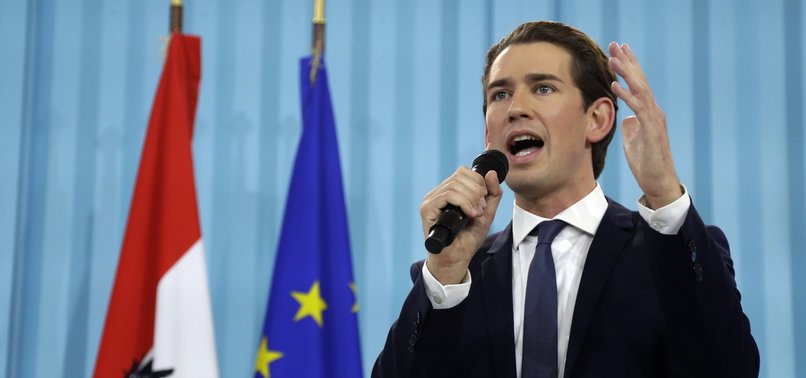 The Austrian government on Wednesday said it would withdraw from a global compact to promote safe and orderly migration, citing concerns about sovereignty and illegal migration.
Austria will follow the United States and Hungary in backing out of a United Nations pact on migration over concerns that it will blur the line between legal and illegal migration, the right-wing government told media on Wednesday.
The Global Compact for Safe, Orderly and Regular Migration was approved in July by all 193 U.N. member nations except the United States, which backed out last year.
Hungary's right-wing government, led by Prime Minister Viktor Orban, a hardliner on immigration, has said it will not sign the final document at a ceremony in Morocco in December.
Poland, which has also clashed with Brussels by resisting national quotas for asylum seekers, is considering the same step.
"We have decided that we will not join the pact," Austrian Chancellor Sebastian Kurz, a conservative and an immigration hardliner who governs in coalition with the far-right Freedom Party, told ORF radio.
Austria will not send an envoy to the signing ceremony in Morocco and will abstain from a U.N. vote on the pact next year, ORF and news agency APA said, citing Kurz and far-right Vice Chancellor Heinz-Christian Strache, adding that the cabinet would formally approve the move on Wednesday.
"We will therefore abstain in the vote at the U.N. General Assembly in the year 2019," Kurz told ORF. He and Strache expressed concerns about the pact this month, saying it could restrict sovereignty.
Kurz led his conservatives to victory in last year's parliamentary election by pledging to prevent any repeat of the European migration crisis that began in 2015, when Austria took in more than 1 percent of its population in asylum seekers.
He went into government with the anti-Islam Freedom Party and together they have agreed to restrict immigrants' access to welfare payments as part of an agenda that is also heavy on law and order.