Turkey has dealt with Khashoggi case 'professionally'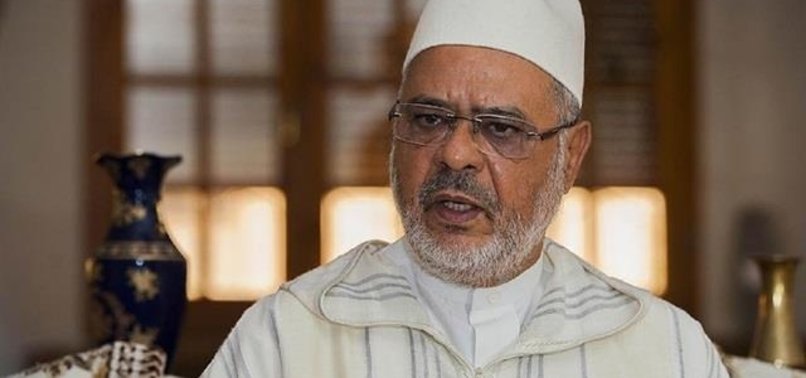 International Union of Muslim Scholars (IUMS) Vice-President Ahmad al-Raysuni on Tuesday hailed Turkey's "professional and transparent" response to the murder early this month of Saudi journalist Jamal Khashoggi.
Khashoggi, 59, a regular contributor to The Washington Post, went missing after entering the Saudi Consulate in Istanbul on Oct. 2.
After weeks of denying any knowledge of his whereabouts, Saudi officials on Oct. 19 finally admitted that Khashoggi had died inside the consulate building.
Turkish police have been investigating the case, and Turkish President Recep Tayyip Erdoğan has said that 18 people arrested in Saudi Arabia in connection with the crime should be extradited to Turkey to face trial.
Speaking to Anadolu Agency on Tuesday, al-Raysuni hailed the Turkish government's "professional and transparent" response to the journalist's murder, which has since led to an international outcry.
The Turkish prosecutor's office had "conclusive evidence" to resolve the case, al-Raysuni said, adding that Ankara planned to pursue the issue until the guilty parties were held to account.
- 'LESSON'
According to the IUMS official, Turkey has "given the world a lesson" in crisis management by adopting a "neutral and apolitical" stance vis-à-vis Khashoggi's murder.
Turkey, he added, had left the matter in the hands of investigators from its security and intelligence services with a view to determining the salient facts of the case.
Erdogan's recent remarks on the Khashoggi murder, he said, had also served to confirm that the Turkish government was not "politicizing" the issue.
On the day of Khashoggi's disappearance, 15 Saudis, including several officials, arrived in Istanbul on two separate planes where they immediately paid a visit to the consulate, according to Turkish police sources.
The 15 individuals, all of whom have been identified, have since departed Turkey.
"These people must face Turkish justice," al-Raysuni said. "They came with the intention of committing criminal acts… which they perpetrated on Turkish territory."
"Turkey… cannot pursue its investigation without hearing [testimony] from these 15 individuals," he asserted.
Al-Raysuni added: "Only Turkey can provide a fair trial for those responsible for the murder."
On Tuesday, Saud al-Mujeb, Saudi Arabia's top prosecutor, visited Istanbul's Caglayan Courthouse -- for the second day in a row -- to confer with Irfan Fidan, Istanbul's chief public prosecutor.
Following Tuesday's hour-long meeting, al-Mujeb and his accompanying delegation proceeded to the Saudi consulate, which Khashoggi entered on Oct. 2 never to be heard or seen from again.