Russia plans missile tests off Norway amid NATO exercises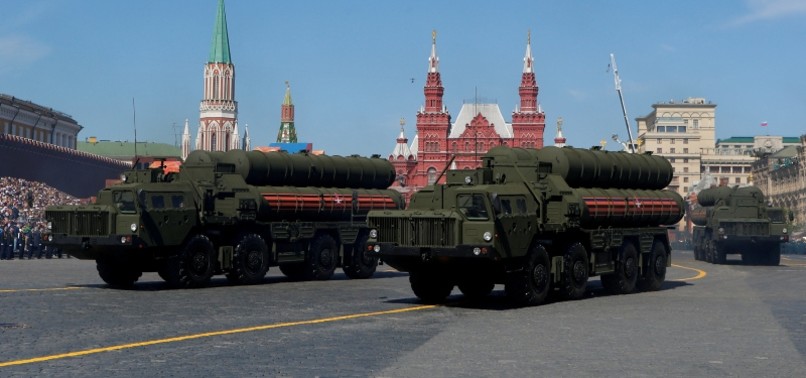 The Russian navy plans to test missiles in international waters off the Norwegian coast this week, said Norwegian and NATO officials on Monday, as NATO conducts its biggest exercise since the Cold War in the Scandinavian country.
NATO Secretary General Jens Stoltenberg said the alliance was informed last week about the planned tests.
"Russia has a sizeable presence in the north, also off Norway," Stoltenberg told Norwegian news agency NTB.
"Large [Russian] forces take part in maneuvers and they practice regularly," he added, speaking on a plane bound for Norway, where he was to observe NATO's exercise, known as Trident Juncture.
Stoltenberg said that similar tests take place regularly and that he was confident they would be conducted safely.
A spokesman for Avinor, which operates Norwegian airports and air navigation services, said Russia had informed them about the tests in a so-called NOTAM, a notice to pilots about potential hazards along a flight route.
"We can confirm that we received information from Russian aviation authorities about activity in international airspace," Avinor spokesman Erik Lodding told dpa.
He said it was "a routine message" and that Avinor did not expect any noticeable effects on civil aviation in Norwegian airspace.
The tests were to take place from Thursday to Saturday, west of the coastal cities of Kristiansund, Molde and Alesund.
"There is nothing dramatic about this. We have noted it and will follow the Russian maneuvers," Norwegian Defense Minister Frank Bakke-Jensen said in a statement to Norwegian public broadcaster NRK.
Avinor and the defense minister said Russia had informed Norway about the test on Friday.
Trident Juncture began last week and is to continue as scheduled. It involves around 50,000 soldiers, 10,000 vehicles and more than 300 aircraft and ships. The aim is to practice the alliance's response to an attack on one of its members.