Greek students clash with police in central Athens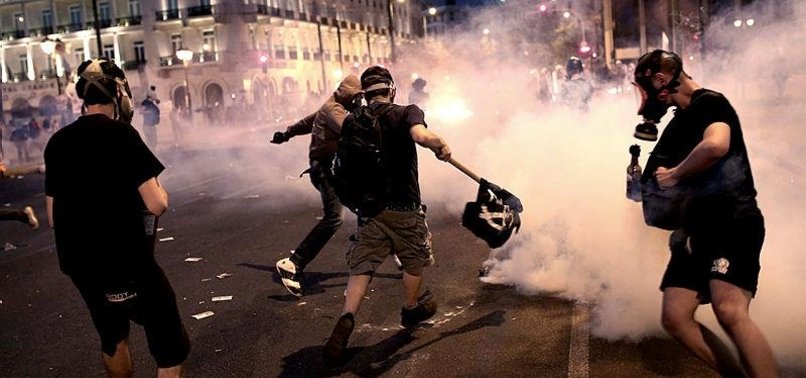 Greek youths clashed with police in central Athens on Monday as a protest march turned violent when it reached parliament's Syntagma square.
Protesters threw stones, flares and petrol bombs at police who responded with responded with teargas.
The incidents occurred during a march by students to parliament, protesting a draft bill changing university entrance requirements.
Reuters witnesses saw at least three petrol bombs hurled by demonstrators, who also threw flares. Police responded with rounds of teargas.