Pakistan congratulates Turkey on 95th Republic Day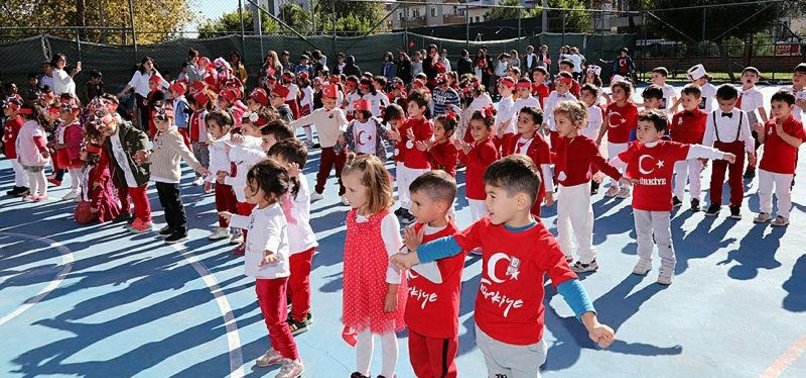 Pakistan's president and prime minister on Sunday congratulated the people and government of Turkey on their 95th Republic Day.
"29 October 1923 was a seminal moment in the annals of history when the great Turkish nation commenced its confident march with renewed vigour along the path of development and prosperity," President Arif Alvi said in a statement.
Alvi said the day symbolizes Turkey's "glorious" struggle, adding: "For Muslims of the subcontinent struggling for an independent homeland, the valiant Turkish stance was both energizing and inspiring."
He also reaffirmed Pakistan's historic solidarity with Turkey and said the two brotherly countries will continue to stand shoulder-to-shoulder in the years to come.
"On behalf of the people and government of Pakistan, and on my own behalf, it gives me immense pleasure to felicitate the people and government of Turkey on the auspicious occasion of Turkey's ninety-fifth Republic Day," Prime Minister Imran Khan said in a message released by his office in the capital Islamabad.
The historic proclamation of Turkey as a republic marked the rejuvenation of a nation that refused to bow down to the forces of colonialism and imperialism, he added.
Turkey's courageous stance yet resonates with freedom-loving people the world over, he said.
Citing the strong historic ties between the countries, Khan said: "It is a matter of great satisfaction that our forefathers stood with their Turkish brothers and sisters during their national struggle. Our Turkish brethren have similarly stood by our side, during every moment of challenge and difficulty.
"This legacy of mutual support stems from a deeply held and assiduously nurtured friendship rooted in common denominations of history, faith and culture"
Khan applauded Turkey's progress under its current leadership and said Pakistan takes great comfort in Turkey's many achievements.
Under far-sighted Turkish leadership, Turkey has made multiple strides in diverse fields, and Pakistan and Turkey's unmatched friendship has happily gained strength and substance, he said.
​"It is my great hope to see our bonds continue to grow from strength to strength, and for the Pakistan-Turkey partnership to deliver even greater dividends for our two brotherly countries and their peoples," Khan said.
The messaged ended with the words: "Long live Turkey, long live Pakistan-Turkey brotherhood."
The official proclamation of the Turkish Republic by Mustafa Kemal Ataturk took place on Oct. 29, 1923 when the name of the nation and its status as a republic were declared.
A vote then took place in the Grand National Assembly and Ataturk, a revolutionary statesman, was elected first president of the Republic of Turkey by a unanimous vote.
Since then, Turkey celebrates Republic Day every year on Oct. 29.