Thousands protest state of Rome's shoddy infrastructure
WORLD
Compiled from news agencies
Published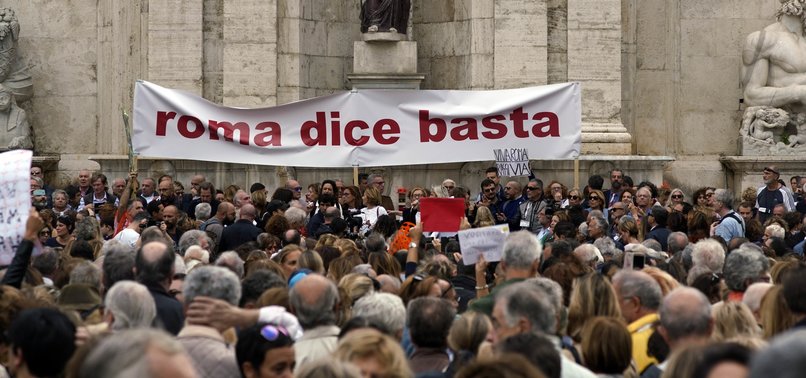 Several thousand people protested in front of Rome City Hall on Saturday to denounce the ragged state of the Italian capital, where roads are potholed, rubbish often goes uncollected and wild boar roam the streets.
Thousands took to Rome's streets on Saturday to protest the city's state of decline, pointing to trash piles, potholes and public transit chaos with the motto "Roma dice Basta" (Rome says Enough).
The march ended on the Italian capital's Capitol Hill, where Mayor Virginia Raggi's office is located. Critics have slammed the Five Star Movement (M5S) politician over her inability to get the city's problems under control.
"Raggi, a pothole will swallow you," read one banner, as many other demonstrators called for her resignation. Six women organized the protest to air their grievances over the state of the city with 3 million residents.
The shoddiness of Rome's transit system recently made international headlines after an escalator full of football fans crashed down in an underground station, injuring dozens of people.
Raggi is currently in court over false statements she allegedly made, with a verdict expected on November 10. Should she be found guilty, the calls for her resignation will likely grow even more loud.