Six killed, thousands displaced by Yemen tropical storm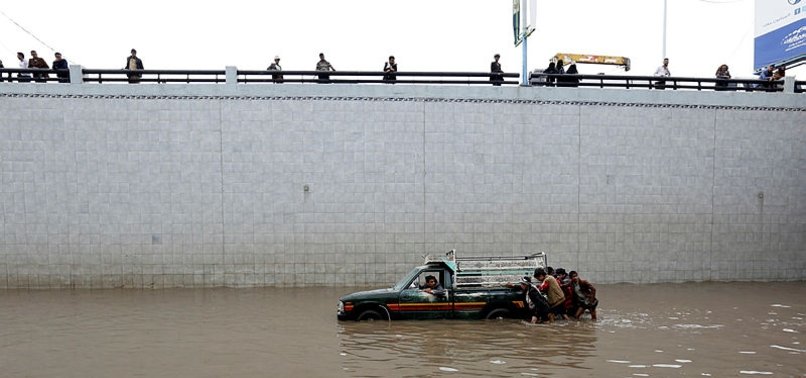 Six people have been killed and more than 3,800 families displaced by fierce tropical storms in Yemen's eastern Mahra province, a local official said Thursday.
According to Wael Karim, emergency coordinator for the Yemeni Red Crescent in Mahra, families in provincial capital Al-Ghayza are currently taking refuge at 25 makeshift shelters.
Karim told Anadolu Agency that evacuations were still ongoing -- with the help of Yemeni and Saudi aircraft -- in Mahra's Seyhut, Mesila and Haswain districts.
Mahra has been pounded by high winds and torrential rains since Sunday, after Cyclone Luban formed in the Arabian Sea off the coast of Oman earlier this month.
It is the fifth time that Yemen has been struck by tropical storms since 2015.
Since 2014, when Shia Houthi rebels overran much of the country, impoverished Yemen has remained wracked by violence and turmoil.