Six Palestinian protesters shot dead by Israeli fire near Gaza-Israel buffer zone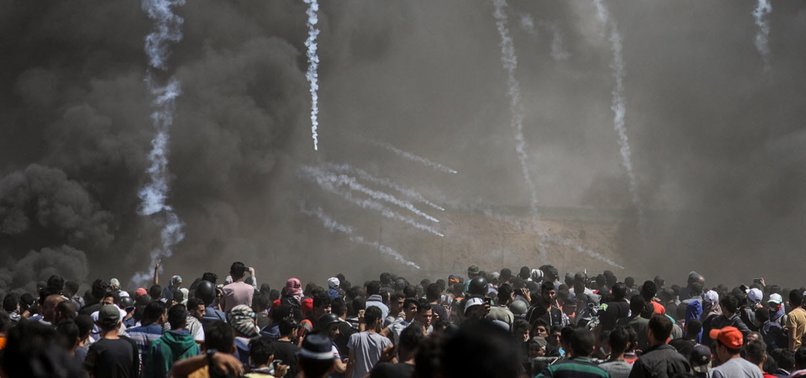 Gaza's Health Ministry says six Palestinians have been killed by Israeli fire at a protest near the fence dividing the territory and Israel. The ministry said Friday that 50 other protesters were wounded by live bullets. Since the protests began, more than 200 Palestinians have been killed while participating or being present at the demonstrations.
At least six Palestinian protesters were martyred on Friday by Israeli army gunfire near the Gaza-Israel buffer zone, according to Gaza's Health Ministry.
Ministry spokesman Ashraf al-Qidra identified two of the slain Palestinians as Ahmed Ibrahim al-Tawil, 27, and Mohamed Abdel Hafiz Ismael, 29.
The remaining four have yet to be unidentified.
According to al-Qidra, another 50 Palestinians were injured by live ammunition fired by Israeli troops deployed along the other side of the buffer zone.
Protesters demand the "right of return" to their homes and villages in historical Palestine from which they were driven in 1948 to make way for the new state of Israel.
They also demand an end to Israel's 12-year blockade of the Gaza Strip, which has gutted the coastal enclave's economy and deprived its roughly two million inhabitants of many basic commodities.
According to the Health Ministry, more than 200 Palestinians have been killed -- and thousands more injured -- since the rallies began on March 30.