Top Turkish diplomat meets Iraq PM-designate in Baghdad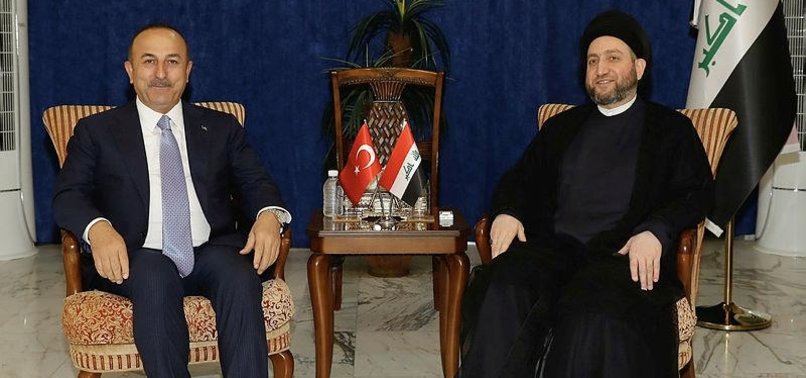 Turkish Foreign Minister Mevlüt Çavuşoğlu on Thursday held a closed-door meeting in Baghdad's Green Zone with Adel Abdul Mahdi, Iraq's prime minister-designate.
Çavuşoğlu also met with Ammar al-Hakim, head of the National Wisdom Movement, a political coalition founded earlier this year to contest Iraq's May 12 legislative poll.
Later Thursday, Çavuşoğlu will also meet newly-elected Iraqi President Barham Salih; outgoing PM Haider al-Abadi; Parliament Speaker Mohamed al-Halbousi; prominent Shia leader Badr Hadi al-Amiri; Muqtada al-Sadr, head of the Sairoon coalition (which came in first in the May 12 polls); and leaders of Iraq's sizeable Turkmen community.
During his stay in Iraq, the Turkish foreign minister is also slated to visit the Shrine of Ali bin Abi Talib (a companion of Prophet Muhammad) in the majority-Shia city of Najaf.