Bosnian Croat president-elect: Turkey valuable friend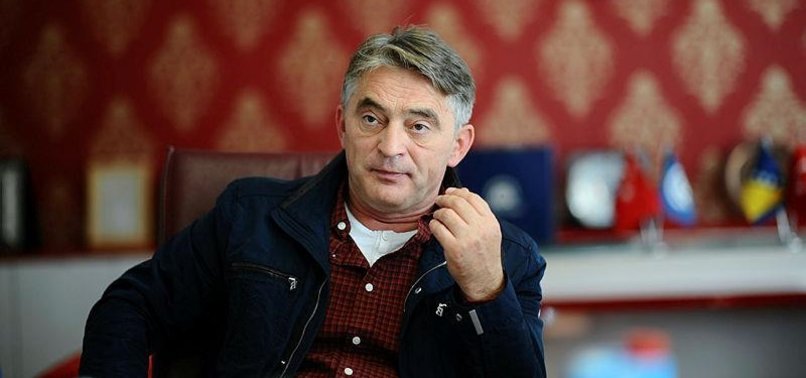 Bosnian Croat President-elect Zeljko Komsic has said Turkey's friendship is important for the country.
There are three members of Bosnia and Herzegovina's presidency -- one Serb, one Bosniak, and one Croat -- with a rotating chairmanship.
Komsic from the Democratic Front (DF) is set to serve a third four-year term following Sunday's election as the Croat member of the presidency.
Speaking to Anadolu Agency, Komsic evaluated Bosnia's current political situation and bilateral relations with Turkey.
"Turkey has added value to its importance in the world through its rapidly growing economy. Bosnia and Herzegovina needs to have good relations with Turkey."
Speaking about Turkey's EU membership, Komsic said that EU should keep its promises to Turkey.
"I think it is unnecessary to keep away such a large and important country," said Komsic.
Speaking about Bosnia's internal issues, Komsic said that outside forces should let Bosnia deal with its own issues.
"Leave us alone, let us stabilize here. Let us deal with each other without interfering with others. Let us be a normal country and a normal society. Do not help us extinguish the fire with gasoline, as our neighbors often do. We're not the party that started the fight, we're just responding," said Komsic.
He added that the best way for Croatia and Serbia to prove their friendship is through solving border issues.
Komsic said that he would not allow anyone to harm his country.
"As long as I walk on this land, this will remain so. The image of Bosnia in the international arena should be restored and the political parties that gained the trust of the voters should start the coalition negotiations as soon as possible to form a government," said Komsic.
In the elections held in Bosnia and Herzegovina on Sunday, Komsic was elected by a clear majority to the Croatian membership of the Presidency Council. Komsic won 53 percent of the vote, while his opponent Milorad Dodik from the SNSD declared victory for the Serb seat with 53.8 percent of the votes tallied.
With 37.1 percent of the vote, Sefik Dzaferovic, the candidate of the Party of Democratic Action (SDA), claimed he is leading the Muslim Bosniak seat.
According to election authorities, 53.35 percent of voters -- or 1.73 million people -- cast ballots at 5,794 polling stations.