Erdoğan reiterates call for transformation of UN, says it is in need of serious reform
WORLD
Agencies and A News
Published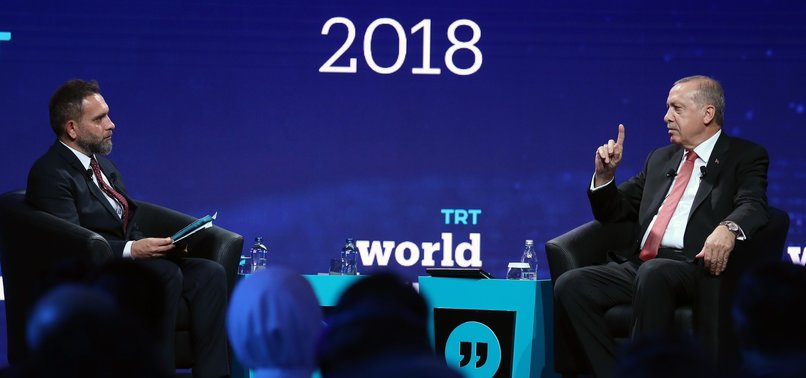 Giving a speech at TRT World Forum over the latest political development on Thursday, Turkish President Erdoğan reiterated his call related to the transformation of United Nations, and underlining in his remarks: "UN has yet to respond to the quest for justice. The international organization is in need of serious reform."
Turkey's president on Thursday called for serious reform of the United Nations Security Council, which he said should have representation from countries on all the world's continents.
Speaking at the closing session of the TRT World Forum in Istanbul, which Anadolu Agency is global communication partner for, Recep Tayyip Erdoğan said: "We need to achieve a United Nations Security Council with participation from seven continents."
The Turkish president has long advocated reforming the structure of the Security Council, using the motto: "The world is bigger than five."
"The era of five permanent members [on the UNSC] is over," he said, arguing that the present arrangement comes from "the circumstances of World War II."
But, he said: "We are not living under the same circumstances. It is time to make a new transition and a new change [at the UN]."
"The UN needs serious reform," he added.
The UN has yet to respond to the quest for justice, the Turkish president said, citing as an example UN inaction on the Palestinian issue.
"Is the Palestinian issue resolvable?" he asked rhetorically.
"Why not? Because there are many decisions taken against Israel at the UN, but none of them is implementable."
UN resolutions condemning unjust actions by Israel have frequently faced vetoes in the Security Council.