Turkish woman, son suffer racist attack in Germany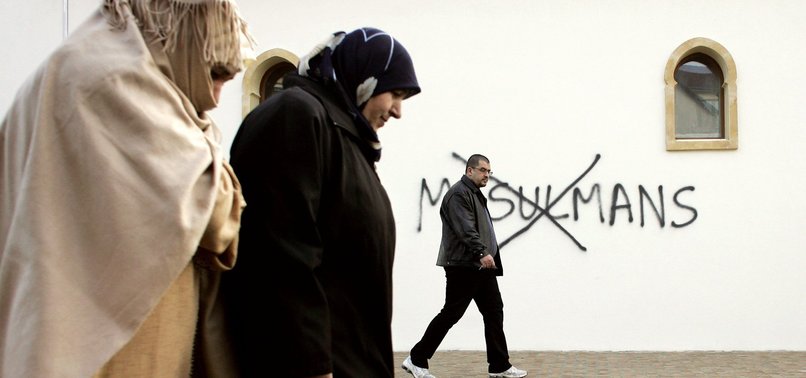 A Turkish woman and her seven-year-old son on Friday received death threats as they were traveling on a tram in the western German city of Bonn.
Speaking to Anadolu Agency, Meral Başar, 45, said: "Five minutes after getting on the vehicle, somebody started hitting the window behind me. He told me that 'the refugees came here and ruined this place, preventing people from breathing.' He started yelling and hurling racist slurs."
"I told him that I wasn't a refugee and had been living here [Germany] for years and asserted that he had no right to yell at me without a reason," she said.
The attacker said: "I will kill you all", "I am going to destroy you", "go and live in your country".
Başar said the incident left his son terrified and he burst into tears.
"An old German man standing next to me intervened and told the racist man that he shouldn't treat me like that. However, the attacker threatened this man trying to protect me -- who was around 80 years old. Thank God, this man helped me, or else, we might have been subjected to a physical attack."
The mother was able to take a picture of the attacker and the German police took the case seriously and launched a search for him.
Bonn police said in a statement they are looking for eye witnesses to gather information on the attacker.
The racist attacker was described as a man wearing a tracksuit, a white t-shirt with green stripes, and sports shoes. He was carrying a backpack, the statement said, asking eyewitnesses to call 0228/150.
Germany has witnessed growing Islamophobia and xenophobia in recent years fueled by propaganda from far-right parties, which have exploited fears over the refugee crisis and terrorism.
In late July, a Turkish-origin footballer quit Germany's national team, citing discrimination and racist propaganda he faced in recent months.