Indonesian earthquake death toll rises to 387
WORLD
Compiled from news agencies
Published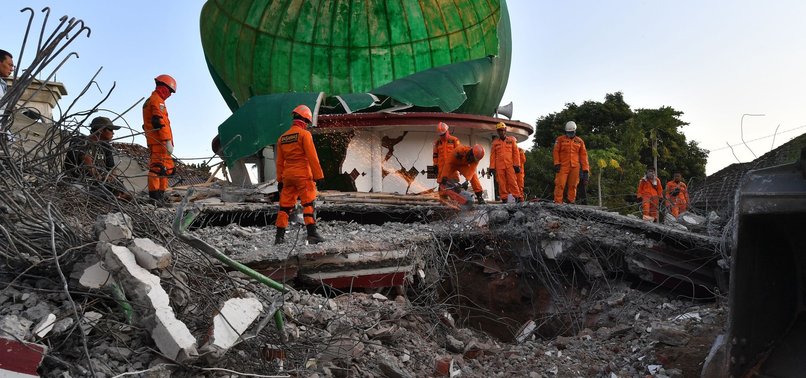 The death toll from Sunday's earthquake that rocked eastern Indonesia has reached 387 on Saturday, local authorities said.
The death toll from an earthquake that hit the popular Indonesian resort island of Lombok last weekend has risen to 387, the country's national disaster management agency said Saturday, as it warned that aid had yet to reach some survivors.
Nearly 13,700 people were injured and 397,000 displaced, according to agency spokesman Sutopo Nugroho.
"The number of casualties will continue to increase as there are victims who are still buried by landslides and under the rubble of buildings," Nugroho added.
Sutopo said survivors were in "urgent" need of tents, ready-to-eat food, blankets, sanitary facilities and other necessities.
"There are still many problems on the ground," he said.
"Displaced people have not been well taken care of," he said, adding that damaged roads had hampered aid distribution.
The problem was highlighted when a truck carrying food for the displaced overturned on Saturday, leaving one person dead and several injured.
He said the situation prompted the local government to extend the emergency response period to August 25.
Nugroho said NASA satellite images showed that the island was lifted as high as 25 centimetres during the period from July 30 to August 5.
The August 5 quake was preceded by a 6.4-magnitude temblor on July 29, which killed 20 people.
A 6.2-magnitude aftershock on Thursday caused buildings that were damaged in Sunday's earthquake to collapse, killing at least three people and injuring 24 others.
Indonesia sits on the Pacific Ring of Fire, an area known for frequent volcanic eruptions and earthquakes.