German court rules can extradite ex-Catalan leader for misuse of public funds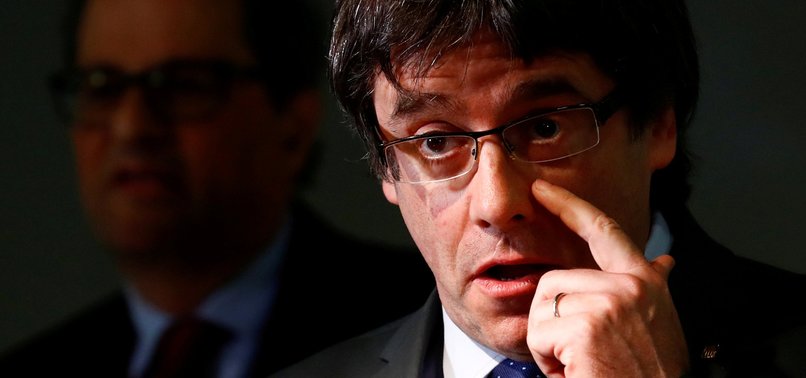 The extradition order for Carles Puigdemont, the ex-president of the Spanish region of Catalonia, will soon be approved by the attorney general of the German state of Schleswig-Holstein. A court in the northern German city of Schleswig on Thursday ruled that Puigdemont could be extradited on charges of misappropriation of public funds, but rejected a separate charge of rebellion.
A German court ruled on Thursday that former Catalan leader Carles Puigdemont could be extradited to Spain on a charge of misusing public funds but it rejected a request to send him back on grounds of rebellion against Madrid's rule.
A source close to Puigdemont's legal team said the former Catalan leader would appeal a decision to extradite him from Germany on any charge.
Puigdemont fled to Brussels and later to Germany after Spanish courts issued a warrant for his arrest over his role in Catalonia's declaration of independence last October. The Madrid government said this was illegal under Spain's constitution.
"The court decided this morning that an extradition due to the accusation of misuse of public funds is permissible," said a spokeswoman for the higher court in Schleswig Holstein.
Responding to the court decision, prosecutors said they would soon decide whether to authorise the extradition of Puigdemont, who was arrested in March as he entered Germany.
The decision by the German court comes after new Socialist Prime Minister Pedro Sanchez met with the new pro-independence Catalan leader Quim Torra on Tuesday in a move aimed at easing tensions between Barcelona and Madrid.