Trump tells NATO leaders to up military spending to 4 pct of GDP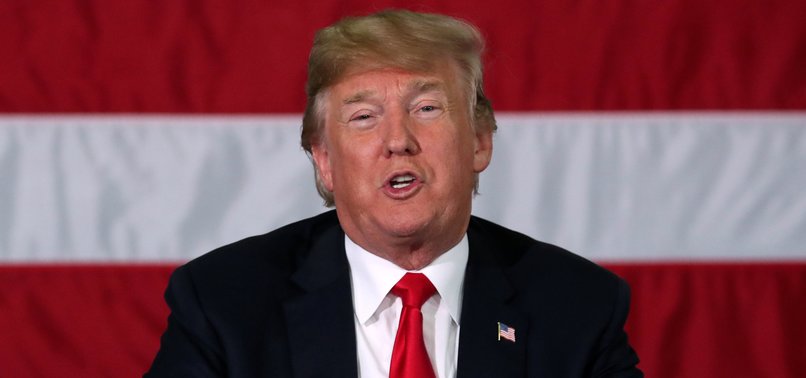 U.S. President Donald Trump told NATO leaders on Wednesday they should increase their defence spending to 4 percent of their country's economic output, higher than the group's goal of two percent, a White House official said.
President Donald Trump has suggested that NATO allies commit to spending 4 percent of their GDP on defense, up from the current goal of 2 percent by 2024.
White House press secretary Sarah Huckabee Sanders confirms Trump raised the idea at a closed-door meeting with fellow NATO leaders Wednesday in Brussels.
It's unclear by what date he'd like to see the increase.
Trump has been pressing member countries to spend more on defense, accusing them of freeloading off the U.S.
NATO estimates that 15 members, or just over half, will meet the benchmark by 2024 based on current trends.