British officer in hospital over possible Novichok exposure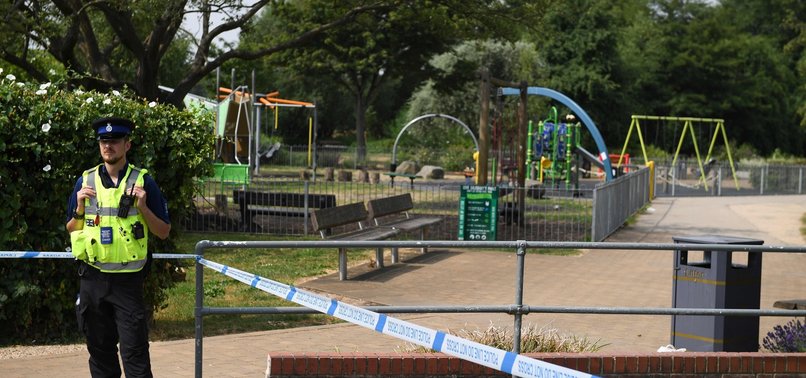 A police officer is being treated at a hospital in southern Britain over concerns of potential exposure to the nerve agent Novichok, police said Saturday.
"A Wiltshire police officer is seeking medical advice at Salisbury District Hospital in connection with the ongoing incident in Amesbury. This is a precautionary measure," Wiltshire police said in a statement.
"We would like to reiterate the advice from Public Health England that the risk to the wider public remains low," the statement added.
The hospital the officer is being treated is near the town of Amesbury, where a British couple were found to have been poisoned last Saturday.
The man had initially gone to a hospital in Swindon, some 65 kilomretes away but was referred to the hospital in Salisbury.
The officer is being treated at Salisbury District Hospital, where specialized tests are possible to be conducted, a hospital spokesperson said, adding that there was no wider risk to other patients.
The spokesperson also said that the public faced "low risk" of exposure.
"Salisbury District Hospital has seen a number of members of the public who have come to the hospital with health concerns since this incident started and none have required any treatment," the spokesperson said, according to British news agency Press Association.
Wiltshire Police, to which the officer is thought to be a part of, had "declared a major incident" on Tuesday night after the man and woman, both in their 40s, were found unconscious at a house.
Both victims remain in critical condition after being exposed to the nerve agent. Police are still investigating how the couple came to be exposed and have cordoned off several sites in Amesbury.
Russian former double agent Sergei Skripal and his daughter were found collapsed in Salisbury - about 10 kilometres from Amesbury - in March after they were poisoned with a nerve agent.
According to the Press Association, Novichok remains toxic for a long time and can cause illness even in small traces.