UN allocates $2.3 million to Turkish aid agency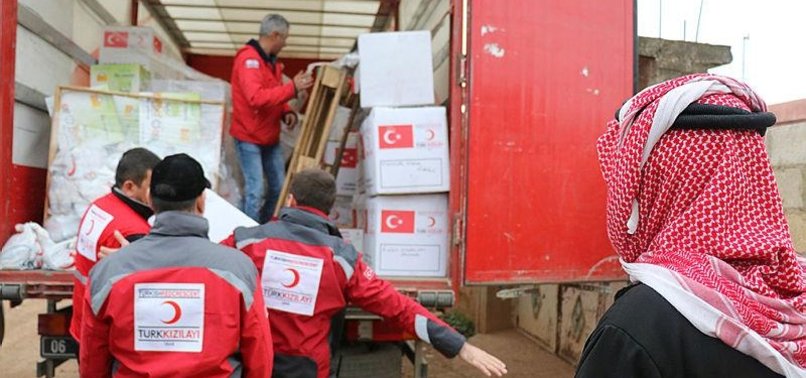 The United Nations Office for the Coordination of Humanitarian Affairs (OCHA) and the Turkish Red Crescent signed a cooperation protocol on Friday to support the delivery of humanitarian aid to Syria.
OCHA will allocate $2.3 million to the Turkish aid group as part of the deal.
"In the first phase, OCHA will provide $1.1 million humanitarian aid and the rest will be provided after January [2019]," Ramesh Rajasingham, OCHA deputy regional humanitarian coordinator for the Syria crisis, said at the signing ceremony in the capital Ankara.
Rajasingham said OCHA funding to the Turkish Red Crescent had totaled $8.8 million since 2015.
Some 8,000 aid trucks are expected to reach Syria under the project, Rajasingham noted. He did not specify a time span.
He said that 250 international, Turkish and Syrian non-governmental organizations will benefit from the fund.
The Red Crescent is the largest humanitarian organization in Turkey, with a vast international network aimed at helping other nations in need.
The non-profit and volunteer-based social service institution is providing unconditional aid and service, and is a corporate body governed by special legal provisions.
Disaster management, blood donations, healthcare, first aid, international aid and immigration and refugee services are among the agency's activities.