France ready to help Spain with migrant rescue ship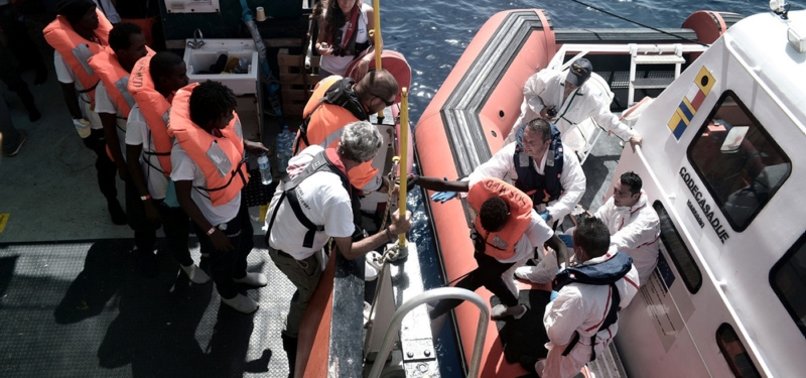 France on Thursday hailed Spain for taking in a rescue ship carrying hundreds of migrants after Italy and Malta both denied it entry, saying it was ready to accept passengers who meet the criteria for asylum.
French Foreign Minister Jean-Yves Le Drian spoke with his Spanish counterpart Josep Borrell over the phone about the current European migrant crisis, and both sides urged "a broad discussion" of the difficult issue at the European Union summit on June 28-29, the French Foreign Ministry said in a statement.
Le Drian told Borrell that France was "ready to give support to Spain by accepting in France passengers on the Aquarius [humanitarian vessel] who answered the criteria for asylum after approval from the French Office for the Protection of Refugees and Stateless People (OFPRA)."
Le Drian praised the Spanish decision to allow the troubled ship to dock in Valencia, where it is to receive badly needed assistance, and Spain welcomed the French offer to take some of the more than 600 passengers, mostly from Africa, with several others from Afghanistan, Pakistan and Bangladesh.
The NGO ship 'Aquarius' rescued around 230 migrants from the Mediterranean Sea on Saturday, and more than 400 were transferred to the ship by the Italian military and merchant ships in the area.
The ship was originally set to dock in Italy, but Italy's newly formed government turned it away. Malta as well.
French President Emmanuel Macron slammed the move Tuesday, saying Rome had acted cynically and irresponsibly.
The French leader's comments provoked a diplomatic spat between Paris and Rome and the cancellation of high-level meetings between finance ministers, although a meeting between Macron and Italian Prime Minister Giuseppe Conte in Paris is to go ahead as planned on Friday.
"Most people are inside lying on floor including pregnant women, breastfeeding mothers, babies, burns patients, people who almost drowned," Doctors Without Borders (MSF) coordinator Aloys Vimard, who is on board the boat, said on Twitter.