Turkish group gives food aid to Iraqi Turkmens in Erbil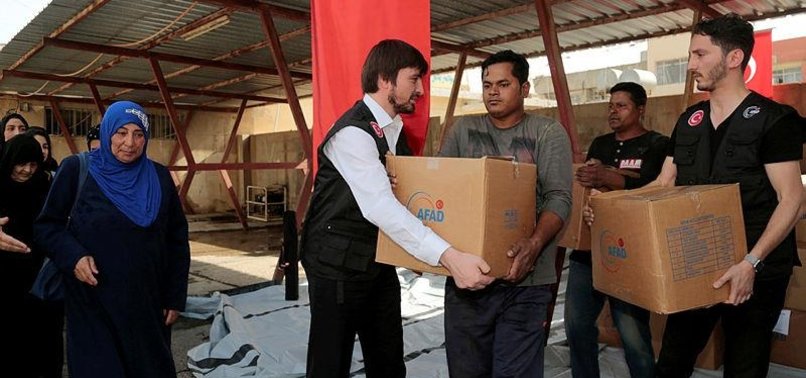 A Turkish aid agency on Wednesday distributed food packages among 500 Iraqi Turkmen families in Erbil, the administrative capital of northern Iraq's Kurdish region.
Mehmet Gulluoglu, head of Turkey's Disaster and Emergency Management Authority (AFAD), and Hakan Karacay, Turkish consul general to Erbil, were in the city to attend the program for the aid campaign.
Speaking to reporters following the aid distribution, Güllüoğlu said the aid campaign was carried out in cooperation with the Iraqi and Turkish Red Crescent societies.
He added that AFAD carries out its aid campaigns without any discrimination among the needy regarding their language, religion or race.
"Four thousand Yezidi families live in a camp we set up in Duhok", a province in northern Iraq's Kurdish region, Güllüoğlu said.
"Here, Turkmen families benefit from the aid we distributed."
Güllüoğlu said AFAD's aid campaign in the region will continue.