Brother-in-law of senior FETO figure caught on cameras in New Jersey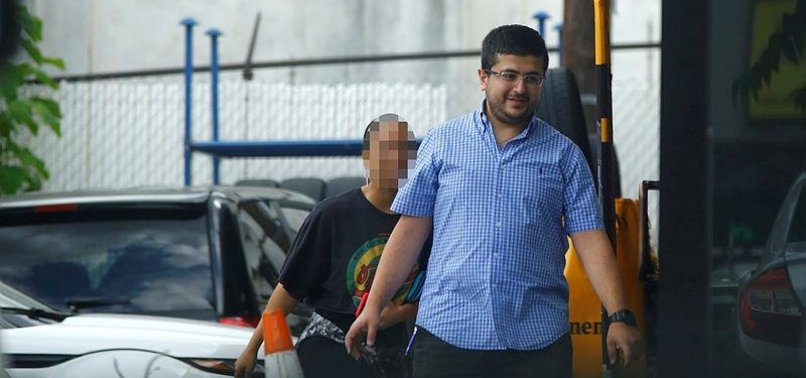 A close relative of a top accused plotter of the 2016 defeated coup in Turkey, suspected of giving financial support to the plotters, is living in the U.S. state of New Jersey and running a business there, as shown in video footage taken this week by Anadolu Agency.
After the July 15, 2016 coup attempt, which martyred 250 people and injured 2,200 others, members of the Fetullah Terrorist Organization (FETO), the group behind the plot, have hidden out abroad, including Fetullah Gülen, a longtime U.S. resident.
Anadolu Agency filmed Abdulhadi Yıldırım, the brother-in-law of Adil Öksüz, a top coup attempt suspect, in front of his luxury car dealership in the Edgewater borough talking to his employees and kissing an American flag, then handing the flag to an employee to kiss.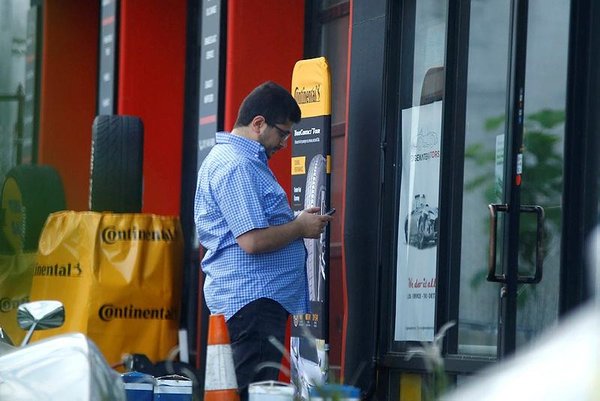 He was caught on film by Anadolu Agency correspondents shortly after Öksüz was allegedly spotted in the German capital Berlin.
Earlier Aynur Öksüz, the accused coup-plotter's wife, was also caught on film by Anadolu Agency correspondents in New Jersey, where she lives with her brother along with her three children.
An investigation is ongoing into Yıldırım's alleged financial support to FETO.
Yıldırım also allegedly plays a strong role in relations between Öksüz and Kemal Batmaz -- the accused second-in-command of the coup attempt -- and provided them with logistical support in the US.
Yıldırım also had a partnership at a company related to Kaynak Holding, which Batmaz was managing.