Turkey, US to discuss military implementation of Manbij roadmap at Stuttgart, Mattis says
WORLD
Agencies and A News
Published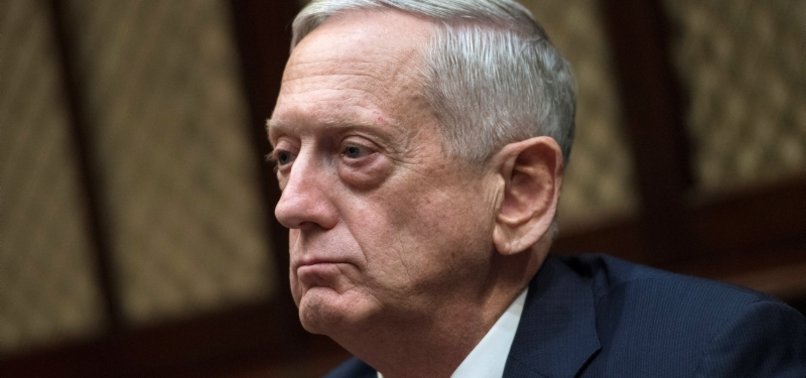 U.S. Defense Secretary James Mattis said Monday that the country was ready to implement the Manbij roadmap with Turkey and the military implementation of the plan would be discussed in Germany's Stuttgart this week.
"We are prepared to go forward with the collaboration....it starts with us knowing where each other's at, then patrols on each side...and then probably kind of collaborative patrols inside the pocket," he said.
Last Monday, a Manbij roadmap was announced after a meeting in Washington between Turkish Foreign Minister Mevlüt Çavuşoğlu and U.S. Secretary of State Mike Pompeo.
The deal focuses on the withdrawal of the PKK-affiliated PYD/YPG terror group from the northern Syrian city and stability in the region.
Çavuşoğlu said the aim of the roadmap is to ensure that the YPG leaves Manbij and then have the U.S. and Turkey work together to establish a local security structure and "decide together who is going to govern Manbij.