Former Deputy PM Anwar Ibrahim freed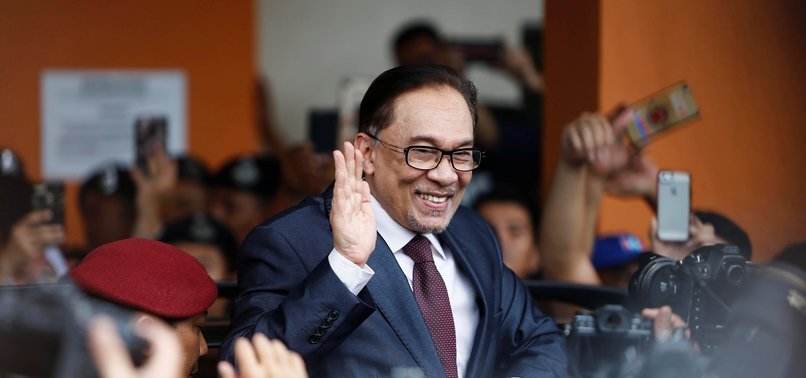 Former Malaysian opposition leader Anwar İbrahim was released from prison early Wednesday after receiving a full pardon, according to a palace statement.
A jubilant Anwar walked out of Cheras Detention Center in Kuala Lumpur after the Malaysian king extended a royal pardon and cleared him of all allegations that initially landed him in jail, said his lawyer, Sivarasa Rasiah.
"The pardon also allows Anwar to return to politics," Rasiah added.
Anwar, 70, who was once current Prime Minister Mahathir Mohamad's former deputy, was found guilty of sodomy in February 2015 and sentenced to five years behind bars.
His release marks the first major success of the newly elected Pakatan Harapan coalition.
Mahathir, 92, has promised to hand over the premiership to Anwar within a year or two.
Turkey's presidential spokesman welcomed Anwar's release.
In a post on Twitter, İbrahim Kalin said: "Justice at last! Welcome brother @anwarİbrahim What a wonderful comeback. We look forward to working with you and @chedetofficial [Prime Minister Mahathir Mohamad] to further strengthen relations between Turkey and Malaysia."
The U.S. State Department also welcomed İbrahim's release, saying in a statement that his conviction and imprisonment "raised serious concerns about the rule of law in Malaysia".
"We are glad that he has been reunited with his family," spokeswoman Heather Nauert said in a statement. "We look forward to working with the new government in Malaysia to further strengthen the U.S.-Malaysia Comprehensive Partnership."