Turkey's Erdoğan calls for 'common stance' over Gaza killings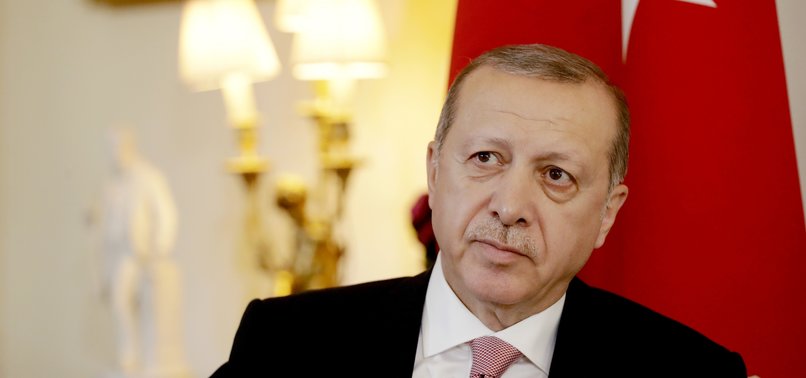 In a series of phone calls with the leaders of many countries on Wednesday, Turkish President Recep Tayyip Erdoğan called for a common stance on Gaza killings [by Israeli security forces] that left over 60 Palestinian martyred and thousands of them injured.
Turkey's president on Wednesday had a series of phone calls with the leaders of many countries to discuss the recent developments along the Gaza border.
Recep Tayyip Erdoğan urged Organization of Islamic Cooperation (OIC) member states to take a "common stance" on the Gaza killings in phone calls with Indonesian President Joko Widodo, Qatari Emir Sheikh Tamim bin Hamad al-Thani, and Sudanese President Omar al-Bashir.
Erdoğan's phone calls came after at least 62 Palestinian demonstrators were martyred and hundreds injured by cross-border Israeli gunfire on Monday.
The leaders also discussed an extraordinary OIC meeting in Istanbul this Friday on the rising tension in Palestine and Washington's relocation of its embassy from Tel Aviv to Jerusalem.
Erdoğan said the international community should speak out for Palestinians' suffering and called for the group to take a firm and common stance.
Later on Wednesday, in a phone call, Erdoğan and German Chancellor Angela Merkel agreed that the current situation in Gaza endangers possible solutions.
In a phone call with Iranian President Hassan Rouhani, Erdoğan stressed the importance of Friday's OIC meeting for taking a joint stance.
The two leaders also vowed to bring up the issue at the United Nations.
Erdoğan later spoke with his Russian counterpart Vladimir Putin on the phone on the same issue.
Erdoğan criticized the Israeli attacks on Palestinians "before the eyes of the whole world" as "shameful" and told Putin about the upcoming OIC extraordinary meeting set for Friday.
The president also spoke on the phone with Pope Francis about the latest developments in Jerusalem.
During the conversation, Erdoğan stated that violating the status of Jerusalem, which is important for the three Abrahamic religions, is unacceptable.
For his part, Francis expressed deep sorrow over the incidents in Jerusalem, stating that a two-state solution in which Jerusalem is granted special status is needed for peace.
The pope also said it is unacceptable to target innocents and claim their lives, urging the international community to address the problem through the UN.
-TOP DIPLOMATS TALK
Foreign Minister Mevlüt Çavuşoğlu also continued phone talks with his counterparts on the indiscriminate violence and killings by Israeli soldiers along the Gaza border and the relocation of the U.S. Embassy from Tel Aviv to Jerusalem.
His talks included Kazakh Foreign Minister Kairat Abdrakhmanov, Kuwaiti Foreign Minister Sheikh Sabah Al-Khalid Al-Sabah, Brunei Foreign and Second Trade Minister Lim Jock Seng, Malian Foreign and International Cooperation Minister Tieman Hubert Coulibaly, Uzbek Foreign Minister Abdulaziz Kamilov, Libyan Government of National Accord Foreign Minister Taha Siala, Kyrgyz Foreign Minister Erlan Abdyldayev, Mauritanian Foreign Minister Isselkou Ould Ahmed Izid Bih, Iraqi Foreign Minister Ibrahim al-Jaafari, and Chadian Foreign Minister Mohammed Zayn Sherif separately.
Monday's Palestinian demonstration coincided with Israel's 70th anniversary -- an event Palestinians refer to as "The Catastrophe" -- and the relocation of Washington's Israel embassy to Jerusalem.
Since the Gaza rallies began on March 30, more than 100 Palestinian demonstrators have been martyred by cross-border Israeli army gunfire.
Last week, the Israeli government claimed the ongoing border protests constituted a "state of war" in which international humanitarian law does not apply.