Global community 'buries head in sand' over Rohingya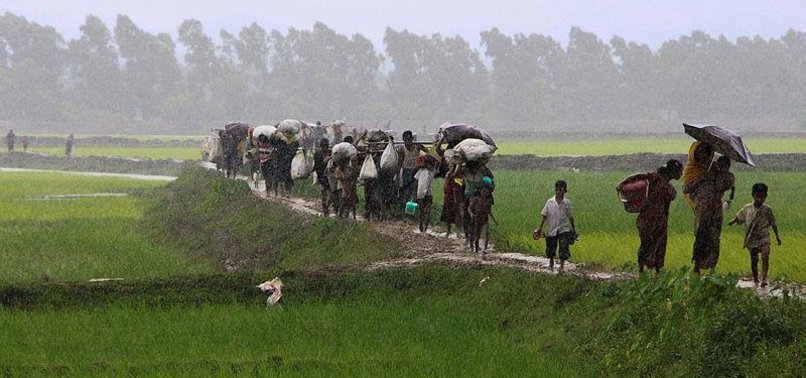 The United Nations Special Adviser on the Prevention of Genocide, Adama Dieng, has strongly criticized the international community for ignoring atrocities committed by Myanmar authorities, accusing them of burying their "head in the sand".
In a statement on Tuesday, Dieng recalled his visit between March 7 and March 13 to Bangladesh to assess the situation of Rohingya refugees from Myanmar.
"Despite the numerous warnings I have made of the risk of atrocity crimes, the international community has buried its head in the sand.
"This has cost the Rohingya population of Myanmar their lives, their dignity and their homes," he said.
Noting that Rohingya Muslims have been killed, tortured, raped, burnt alive and humiliated, Dieng said: "Let us be clear: international crimes were committed in Myanmar.
"All the information I have received indicates that the intent of the perpetrators was to cleanse northern Rakhine state of their existence, possibly even to destroy the Rohingya as such, which, if proven, would constitute the crime of genocide.
"Whether or not we consider that the crimes committed amount to crimes against humanity or genocide, this should not delay our resolve to act and to act immediately. We owe this to the Rohingya population."
Since Aug. 25, 2017, more than 750,000 refugees, mostly children, and women, have fled Myanmar and crossed into Bangladesh after Myanmar forces launched a crackdown on the minority Muslim community, according to rights groups.
The refugees are fleeing a military operation in which security forces and Buddhist mobs have killed men, women and children, looted homes and torched Rohingya villages. At least 9,000 Rohingya were killed in Rakhine state from Aug. 25 to Sept. 24 last year, according to Doctors Without Borders.
In a report published on Dec. 12, 2017, the humanitarian group said the deaths of 71.7 percent or 6,700 Rohingya were caused by violence. They include 730 children below the age of 5.
Turkey has been at the forefront of providing aid to Rohingya refugees, and President Recep Tayyip Erdoğan has raised the issue at the UN.
The Rohingya, described by the UN as the world's most persecuted people, have faced heightened fears of attack since dozens were killed in communal violence in 2012.
The UN documented mass gang rapes, killings -- including of infants and young children -- brutal beatings, and disappearances committed by security personnel. The UN also voiced "strong suspicions" that Myanmar's ethnic Rohingya might be the victims of "genocide" and continued "ethnic cleansing".
In a report, UN investigators said such violations may have constituted crimes against humanity.