Diyarbakir's terror-hit sites renovated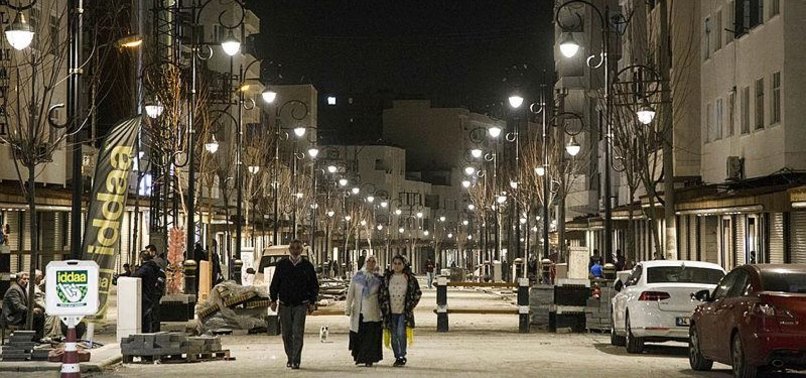 Two years into an all-out drive to restore a historical district in the southeastern Diyarbakır province hit by the attacks of the terrorist PKK group, the Turkish government has built thousands of houses and renovated almost a dozen historical monuments.
According to data gathered by an Anadolu Agency reporter, around 2 billion Turkish liras ($523 million) has been invested in the two years to construct a total of 5,637 houses, repair the infrastructure, and restore 11 historical sites, including two churches, in Diyarbakır's Sur district.
In late 2015, Turkish security forces completely cleared PKK terrorists from the Sur district where approximately 4,500 families had to leave their homes due to terror attacks.
A total of 494 shops and offices have been rebuilt and the construction of nearly 50 traditional Diyarbakır houses is also currently underway.
Speaking to Anadolu Agency, a shop owner in the area, Mehmet Biçer, said the restoration project has drawn people back to the Sur.
"Our customer potential is growing every day. The district will be beautiful and gorgeous once again," Biçer told Anadolu Agency.
In 2013, Turkey launched what is publicly known as the "solution process" to end the decades-old conflict with the outlawed PKK.
However, the process broke down in 2015 when the terror group resumed its 30-year armed campaign against the Turkish state.
Before the process ended, PKK declared a cease-fire and vowed to lay down its weapons as well as advising members to leave Turkey.
However, the terrorists repeatedly exploited the solution process to gather more weapons and ammunition, and transport them into cities.
Over 40,000 people have been killed in more than 30 years of PKK attacks. The PKK is listed as a terrorist organization by the U.S. and the EU.